AIOCD asks chemists to ensure cold chain system for COVID vaccine storage, distribution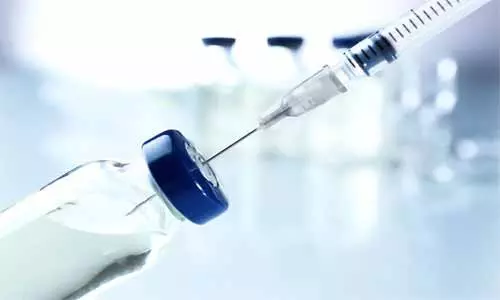 New Delhi: Chemist body, All India Organisation of Chemists and Druggists (AIOCD) recently wrote to all its members, asking them to ensure that their refrigerators are in full working condition with power backup and adheres to cold chain requirements for the storage of COVID-19 vaccine.

Besides, the association is also planning to make a representation to the Health Ministry and PMO communicating about its plan of providing technical assistance to its members to build the manpower capabilities for accelerating the COVID-19 vaccination drive in the country.
Also Read: Govt Mulls Strategy To Procure Pfizer Covid Vaccine Despite Cold Storage Challenges
Rajiv Singhal, General Secretary, AIOCD, in its letter to pharmacists said, "We are being Jan Swasthya Rakshak Chemists of the country serving the nation by providing medicines in nook and corner of the country and also proved our importance by serving the public during Covid period in best possible way."
"We as Pharmacists and Chemists have the duty to cooperate Local and State Govt. to provide the Covid vaccine for the public. Some important aspects need to ensure that, vaccine storage requires a +2 degree C to +8 degree C temperature range throughout production, storage & delivery stages. Please note COVID vaccines may require temperature less than -20 degree C," he added.
The Association elaborated in its letter that Covid Vaccine will also be required to be stored and transported in cold temperature containers like other vaccines they are dealing with. This could be a potential constraint, especially with a large number of doses as vaccines may lose potency when exposed to higher temperatures. Thus, temperature plays a critical role in preserving the efficacy of any vaccine.
It continued that the body is preparing PowerPoint Presentation for Cold chain management based on requirements, which we will be sent you to all States and Districts to improve the cold chain management.
Subsequently, it asked all Pharmacists, Chemists of the country to give voluntary services for the administration of Covid Vaccine in their area and also check the required Cold Chain system at your end.