Biocon Chairman Kiran Mazumdar Shaw tests positive for COVID-19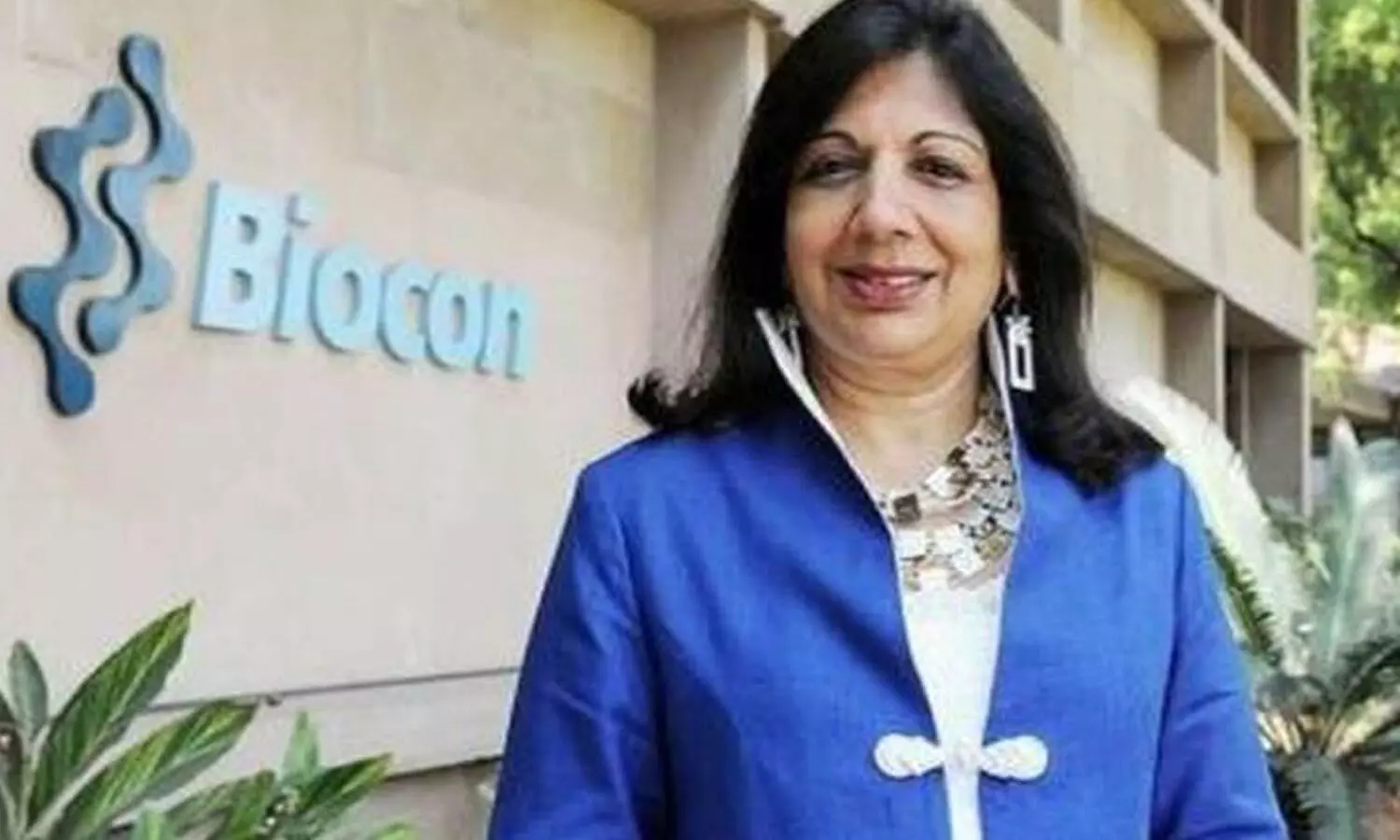 Bengaluru: In an unfortunate incident, the Chairman of Bengaluru-based drugmaker Biocon- Kiran Mazumdar Shaw has been tested positive for fatal Covid-19.
The 67- year old industry veteran herself announced the unfortunate news by taking to her twitter handle as, " "I have added to the COVID count by testing positive. Mild symptoms and I hope it stays that way."
The news spread like a wildfire that received mixed responses from netizens, while a few of them wished her speedy recovery others took her to task by bombarding her with questions related to the controversial psoriasis drug Itolizumab the company had roped in to treat COVID-19.
For an instant, replying to her tweet, Congress MP Shashi Tharoor said, "So sorry to hear this, @KiranShaw. We need you hale & hearty soon! Be well, my friend."

She has received several get-well-soon messages after she posted the tweet.
However, many other users have sarcastically hit hard on her for extensively vouching for the efficacy of its psoriasis drug- Itolizumab for treating Covid-19 patients, in order to enable the national Covid-19 task force to reconsider its decision on inclusion of Itolizumab in the clinical management protocol.
Also Read: Covid-19 Vaccine: Draw Up Immunization Strategy Now Itself, Says Biocon Chief Kiran Mazumdar-Shaw
Ironically people have been raising brows to ask if Shaw herself would come forward to test the vaccine and tweeted;
Medical Dialogues team had earlier reported that in a major controversy, the exemption of biotechnology major Biocon from conducting Phase 3 trials of its psoriasis drug Itolizumab, for its use in moderate to severe COVID-19 patients had raised many eyebrows.
On July 10, the Drugs Controller General of India (DCGI) approved the biologic drug under emergency use in India for the treatment of moderate to severe acute respiratory distress syndrome (ARDS) due to COVID-19 in India. The drug's approval was based on the results of phase 2 clinical trials involving 30 patients at four hospitals in New Delhi and Mumbai.
Also Read: CONTROVERSY: DCGI Exempts Biocon From Phase 3 Trial Of COVID Drug Itolizumab, ICMR Sees Red