CDSCO Committee recommends Bharat Biotech to drop clinical trial mode label for Covaxin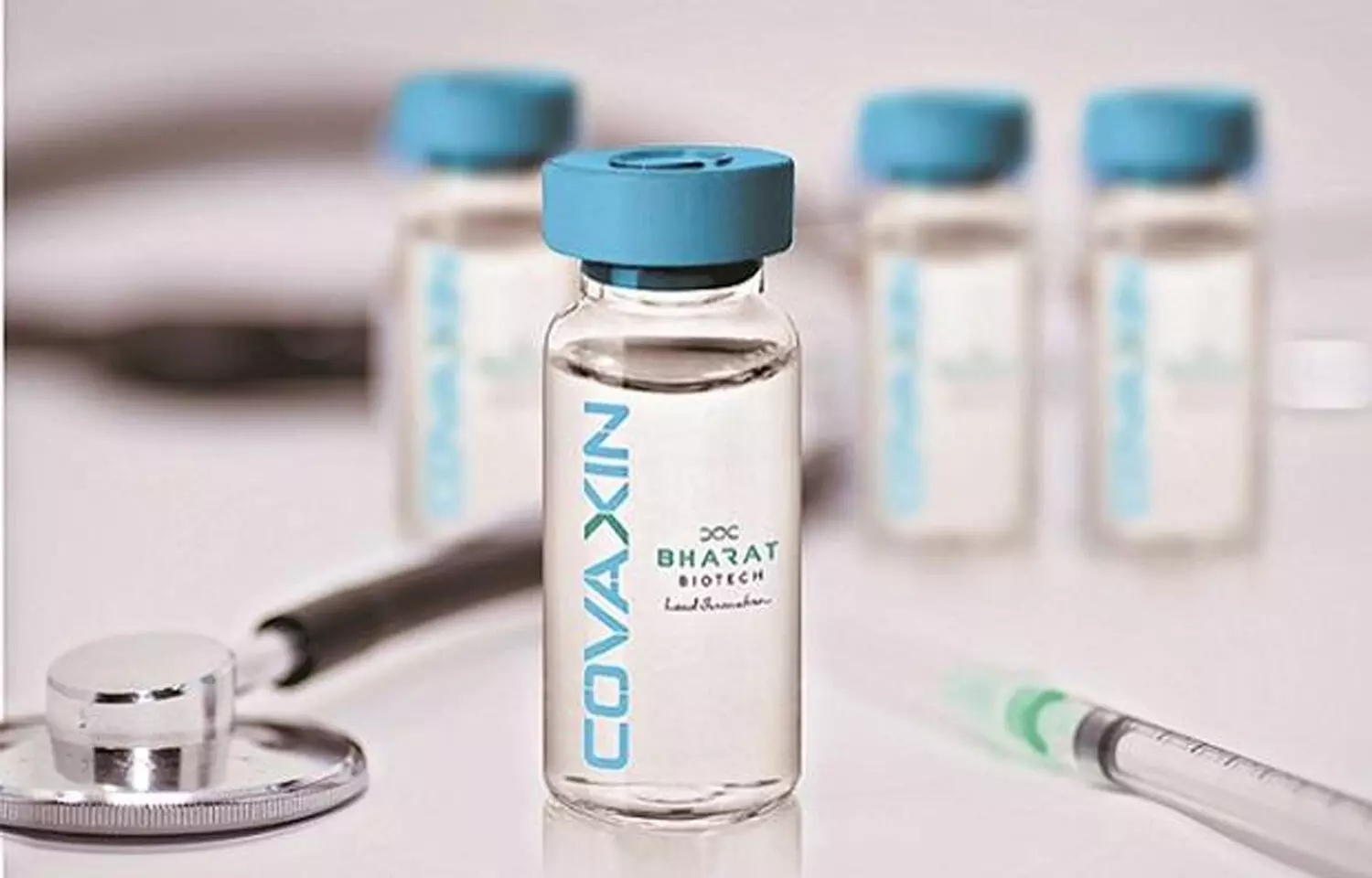 New Delhi: In order to boost the acceptance of indigenously developed Bharat Biotech's Covid-19 vaccine, the Subject Expert Committee (SEC) committee functional under the Central Drugs Standard Control Organization (CDSCO) recommended eliminating the "clinical trial mode" label attached to the emergency authorization of Covaxin.

The recommendation came after the firm presented an updated interim safety and efficacy data of phase III clinical trial of Whole Virion, Inactivated Corona Virus Vaccine (BBV152) in the country at the SEC meeting to examine COVID-19 related proposal under accelerated approval process held on 10.03.2021 at CDSCO, HQ New Delhi
Medical Dialogues team had earlier reported that the whole virion inactivated COVID 19 vaccine candidate demonstrated an interim vaccine efficacy of 81% in its phase III clinical trial which involved 25,800 subjects, the largest ever conducted in India, in partnership with the Indian Council of Medical research.
After reviewing the updated interim safety and efficacy data, the committee noted that the firm has carried out interim analysis after 43 cases of symptomatic RT-PCR (Reverse transcription Polymerase chain reaction) positive COVID-19 have been reported out of which 36 were in the placebo arm and 7 in the vaccine arm.

Responding to the updated interim safety and efficacy data of phase III clinical trial of Whole Virion, Inactivated Corona Virus Vaccine (BBV152), the committee recommended omitting the condition of the use of the vaccine in clinical trial mode. However, it further stated that the vaccine should be continued to be used under restricted use in an emergency condition.
In addition to this, the committee also suggested that the ongoing phase III clinical trial should be continued as per the approved protocol.

Further, the committee added that the firm should update the prescribing information and factsheet accordingly (under restricted use in emergency situation condition) and all other conditions of the marketing authorization shall continue to remain effective.
Commenting on the same, an official told the Times of India, vaccines can be now applied without the recipient's informed consent, and compensation on provision will be denied in the event of an adverse event, as long as the clinical trial protocol is followed. However, this does not rule out the possibility of compensation in the case of any negative event, but it would be governed by a different set of laws.
Speaking with The Indian Express, Dr. K Srinath Reddy, President, Public Health Foundation of India (PHFI) expressed that this recommendation would remove the cloud of doubt around Covaxin's effectiveness and reassure people that the vaccine will provide high-quality immunity with minimal risk. After March 1, vaccine uptake began to increase, and this increased degree of regulatory approval would help it gain even more traction.
Source : with inputs