Coronavirus outbreak: CDSCO extends validity of BA/BE Study centres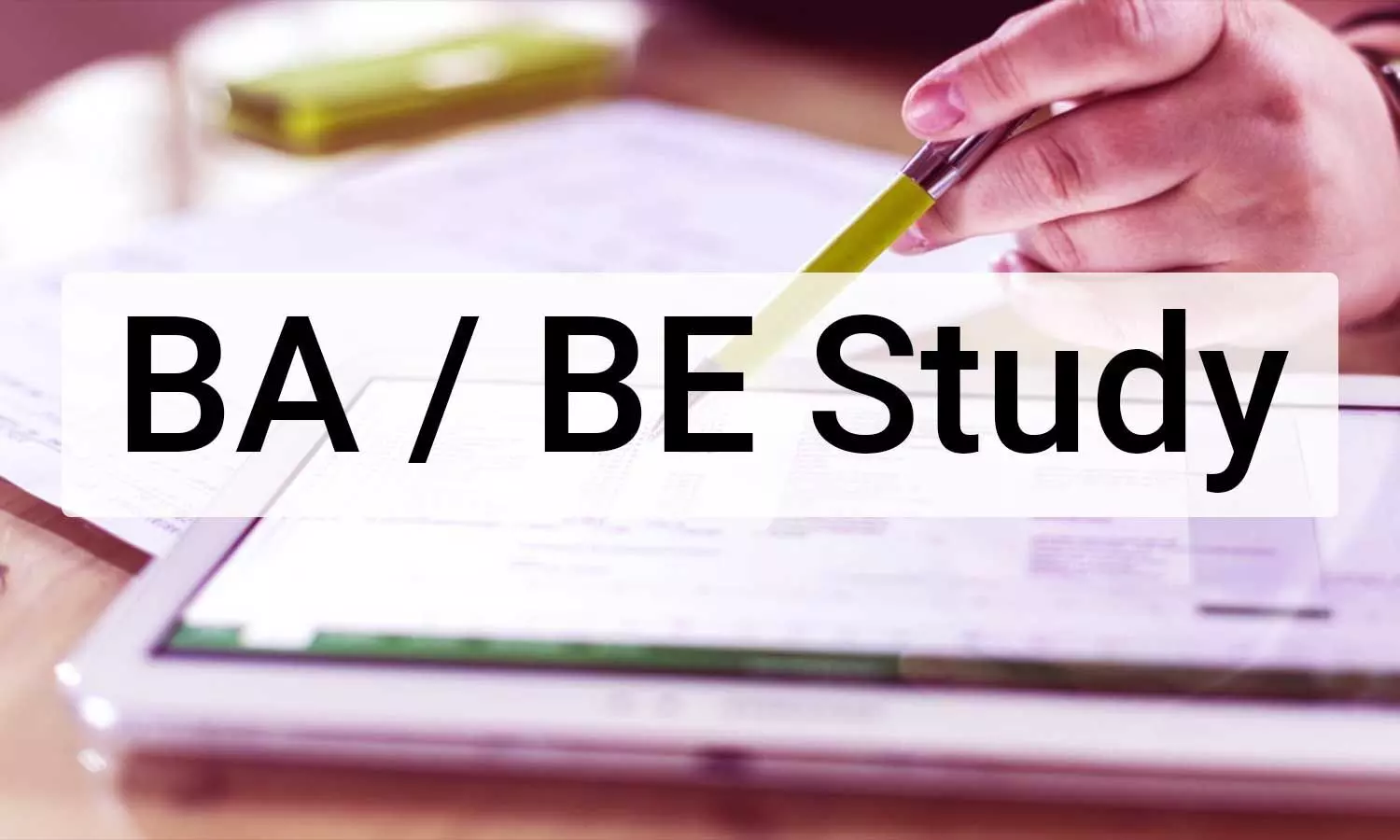 New Delhi: Through a recent circular, the Central Drugs Standard Control Organisation(CDSCO), Directorate General of Health Services has notified the extension of the validity of BA/BE Study Centres, a requirement mandatory for conducting BA/BE studies of new drugs in the country. The validity has been extended for only those centres who have already applied or will apply for renewal of the registration 90 days prior to the date of expiry of its existing registration
Bioavailability (BA) refers to the relative amount of drug from an administered dosage from which enters the systemic circulation and the rate at which the drug appears in the systemic circulation. Bioequivalence (BE) of a drug product is achieved if its extent and rate of absorption are not statistically significantly different from those of the reference product when administered at the same molar dose.

To conduct the Bioavailability and Bioequivalence study in of New Drugs in human in the country, the centre shall be registered under rule 44 of New Drugs and Clinical Trial (NDCT) Rules 2019. Before the implementation of the NDCT Rules, 2019 on 19/03/2019 the permissions were issued to the study centres to conduct the BA-BE studies having the validity of 3 years. However, all such centres permitted by CDSCO before the implementation of the NDCT Rules, 2019, need to be registered under the NDCT Rules.
Given the coronavirus outbreak and lockdown, many centres are unable to renew their validities with the CDSCO

"This office has received representations from stakeholders requesting to extend the validity of BA/BE study Centers registration whose validities are expiring between now and August 2020 in view of COVID-19 outbreak," the CDSCO noted.
"The matter has been examined by a committee of CDSCO in light of pandemic COVID-19, and it is clarified that, in accordance with NDCT Rules, 2019, if an application for the renewal of registration of BA/BE study centre in Form CT-08 is received by CDSCO ninety days prior to the date of expiry, the registration shall continue to be in force until order passed by the said authority on the application", the CDSCO decision stated
"In view of above, the BA/BE study Centres who have already applied or will apply for renewal of the registration 90 days prior to the date of expiry of its existing registration, in Form CT-08 along with requisite' and documents, the registration of such centres will remain valid until any order is issued by CDSCO otherwise," the organisation said
To read the full details click on the following link:
https://medicaldialogues.in/pdf_upload/pdf_upload-128104.pdf
Read also: CDSCO Issues Clarification On The Requirement Of Process Validation Report For Permission To Conduct Clinical Trial/BA-BE Studies