Drug Giants including Cipla, Sun Pharma come together for better drug distribution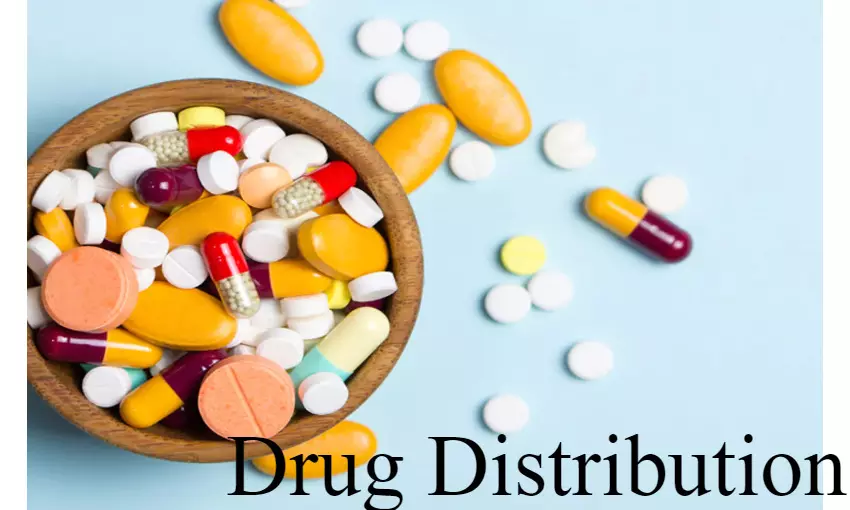 New Delhi: With plans to develop IT infrastructure and supply chain required for pharmaceutical distribution, Indian drug giants including Sun Pharmaceutical Industries, Cipla, Lupin and Zydus Cadila came together with digital health company, ABCD Technologies LLP as investors in acquiring 91.8 per cent shareholding in healthcare platform Pharmarack for Rs 111 crore.

Medical Dialogues team had earlier reported that drug majors Sun Pharma, Lupin, Cadila Healthcare and Torrent Pharma had subscribed to a partnership interest in healthcare services firm ABCD Technologies LLP.

These four pharma majors had invested Rs 40 crore each for 20% in the newly formed venture ABCD Technologies, with the stated objective of facilitating efficient goods distribution and digitizing healthcare.
Also Read: Sun Pharma, Lupin, 2 Others Invest In ABCD Technologies
Though ABCD Technologies LLP which will be renamed as Indo Health Services LLP has already purchased 91.8% of Pharmarack, the Economic Times reports, the remaining 8.2% ownership of Pharmarack will be acquired in tranches over the next five years.
The drug majors are reportedly interested to acquire Pharmarack in order to start their own digital-first distribution company. Plans to digitize the country's vast infrastructure of medicine distribution to allow better tracking and tracing of drugs.
This includes allowing consumers to know where they can find the drugs they have prescriptions for and for companies to reduce the shortage and wastage of drugs.
The initiative, the four companies said, is in support of the National Digital Health Mission of the government, which had envisaged supply chain management as a key component.
"There is a lot of interest from other pharmaceutical companies and they are keen to be a part of this initiative," Girish Vanvari, founder of Transaction Square, responsible for managing the ABCD Technologies transaction told Live Mint but declined to name the drugmakers as they are listed on stock exchanges.
Pharmarack is India's integrated B2B healthcare tech platform – offering SaaS Solutions, Delivery Enablement, Financing Solutions, Market Access, Analytics Solutions and Digital Solutions and it is an ecosystem partner for Pharmaceutical and Consumer Health Companies, Distributors, Retailers, Hospitals and Public Health enterprises.

Ivy Cap Ventures, a local venture capital firm that had invested Rs 21 crore in Pharmarack in 2019, has sold its stake in business-to-business (B2B) healthcare platform Pharmarack for a 104 per cent annual internal rate of return (IRR).
Apart from Pharmatrack, the entity is also acquiring the pharmaceutical market research firm AIOCD Pharmasofttech AWACS Pvt. Ltd for Rs75 crore, with two-thirds being acquired now and the remaining stake over the next few months.
"Our investee entity i.e. ABCD Technologies LLP (to be renamed as IndoHealth Services LLP) has through its wholly-owned entity DigiHealth Technologies LLP, acquired 66.02 per cent ownership interest in AIOCD Pharmasofttech Awacs Private Ltd (AWACS)", various pharma firms, including Cipla, Torrent Pharma, Dr Reddy''s and Cadila Healthcare, said in regulatory filings.
They added that the acquisition has taken place through a combination of direct purchase of 50 per cent ownership interest in AWACS and indirect purchase of 16.02 per cent ownership interest in AWACS, through acquisition of 32.04 per cent shareholding interest in Trikaal Mediinfotech Pvt Ltd.
AWACS is engaged in the business of pharmaceutical data collection and market research, the filings said.
Also Read: Alkem Labs To Invest Rs 40 Crore In ABCD Technologies
Source : with inputs