Lupin Mexiletine Hydrochloride gets Orphan Drug Designation from USFDA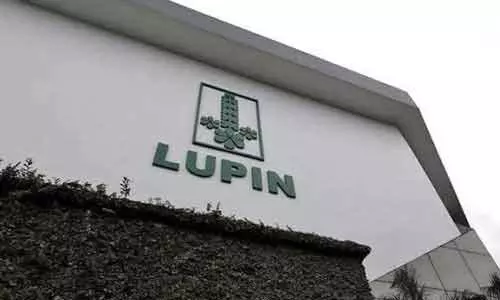 Mexiletine reduces myotonia symptoms, resulting in a significant improvement in patient quality-of-life and other functional outcomes
Mumbai: Drug maker Lupin Limited has announced that the US Food and Drug Administration (U.S. FDA) has granted Orphan Drug Designation (ODD) to mexiletine hydrochloride for the treatment of myotonic disorders.
Myotonic disorders are a group of heterogeneous, inherited, neuromuscular disorders characterized by a shared symptom called myotonia. Myotonia is an inability to relax a contraction of skeletal muscle which originates from a voluntary muscular contraction such as shaking someone's hand and blinking, or everyday activities such as walking across a street and climbing stairs. Mexiletine reduces myotonia symptoms, resulting in a significant improvement in patient quality-of-life and other functional outcomes.
The FDA grants ODD status to medicines intended for the treatment, diagnosis, or prevention of rare diseases or disorders that affect fewer than 200,000 people in the US.
Vinita Gupta, CEO, Lupin Limited said, "There is a serious unmet medical need for the management of symptoms in patients with myotonic disorders. The decision by the U.S. FDA to grant orphan drug designation to mexiletine brings us closer to providing a licensed treatment option for patients in the U.S., and we are pleased to have this opportunity to further our commitment to these patients."
Read also: Lupin, Mylan get European nod to market Nepexto for treating arthritis, psoriasis
Lupin Limited is a global pharmaceutical company based in Mumbai, Maharashtra, India.
The Company develops and commercializes a wide range of branded and generic formulations, biotechnology products and APIs in over 100 markets in the U.S., India, South Africa, and across the Asia Pacific (APAC), Latin America (LATAM), Europe and Middle-East regions.
The Company specializes in the cardiovascular, anti-diabetic, and respiratory segments and has a significant presence in the anti-infective, gastro-intestinal (GI), central nervous system (CNS), and women's health areas.
Read also: Lupin signs agreement with Macure Pharma, others to commercialise NaMuscla in Europe