Setback to Lupin: CDSCO Panel rejects Rabeprazole Sodium, Acotiamide Hydrochloride Hydrate FDC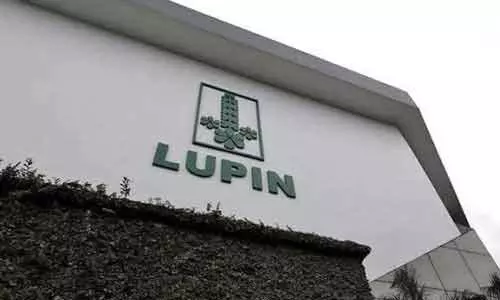 New Delhi: In a setback to drugmaker Lupin Ltd, the Subject Expert Committee (SEC) functional under Central Drugs Standard Control Organization (CDSCO) has denied approval to its proposed Fixed-Dose Combination (FDC) of Rabeprazole Sodium IP 20mg and Acotiamide Hydrochloride Hydrate IP 300mg Capsules.

Rabeprazole Sodium is the sodium salt of the prodrug rabeprazole, a substituted benzimidazole proton pump inhibitor, with potential anti-ulcer activity. After protonation, accumulation, and transformation to the active sulfenamide within the acidic environment of gastric parietal cells, rabeprazole selectively and irreversibly binds to and inhibits the H+, K+ATPase (hydrogen-potassium adenosine triphosphatase) enzyme system located on the parietal cell secretory surface, inhibiting gastric acid secretion. It is used in the therapy of gastroesophageal reflux and peptic ulcer disease.
While, Acotiamide Hydrochloride is the hydrochloride salt form of acotiamide, a prokinetic agent with gastrointestinal (GI) motility-enhancing activity.
Regarding the said FDC, the Committee noted that the same FDC has already been considered by SEC in its meeting held on 17.2.21 for another firm, and rejected.
The following issues were raised at the previous meeting:
1.The company was unable to provide any justification for the combination.

2. The firm submitted one report that was deemed insufficient to support the argument.
3. A single drug is sufficient for symptom relief, and FDC may have other unfavourable side effects.
Accordingly, the CDSCO committee noted that Lupin did not address the concerns raised by the committee on the previous similar proposal for this FDC. Committee also observed that proposed the FDC is not yet approved anywhere else in the world.
In addition, the committee did not find the justification provided by the firm by quoting certain studies as satisfactory. Further, the FDC will make it difficult to titrate the individual dose of drugs, the panel added.
As a result, after detailed deliberation, the committee did not recommend for approval of the proposed FDC