Zydus Cadila ZyCov-D to seek CDSCO nod for two-dose regimen: Report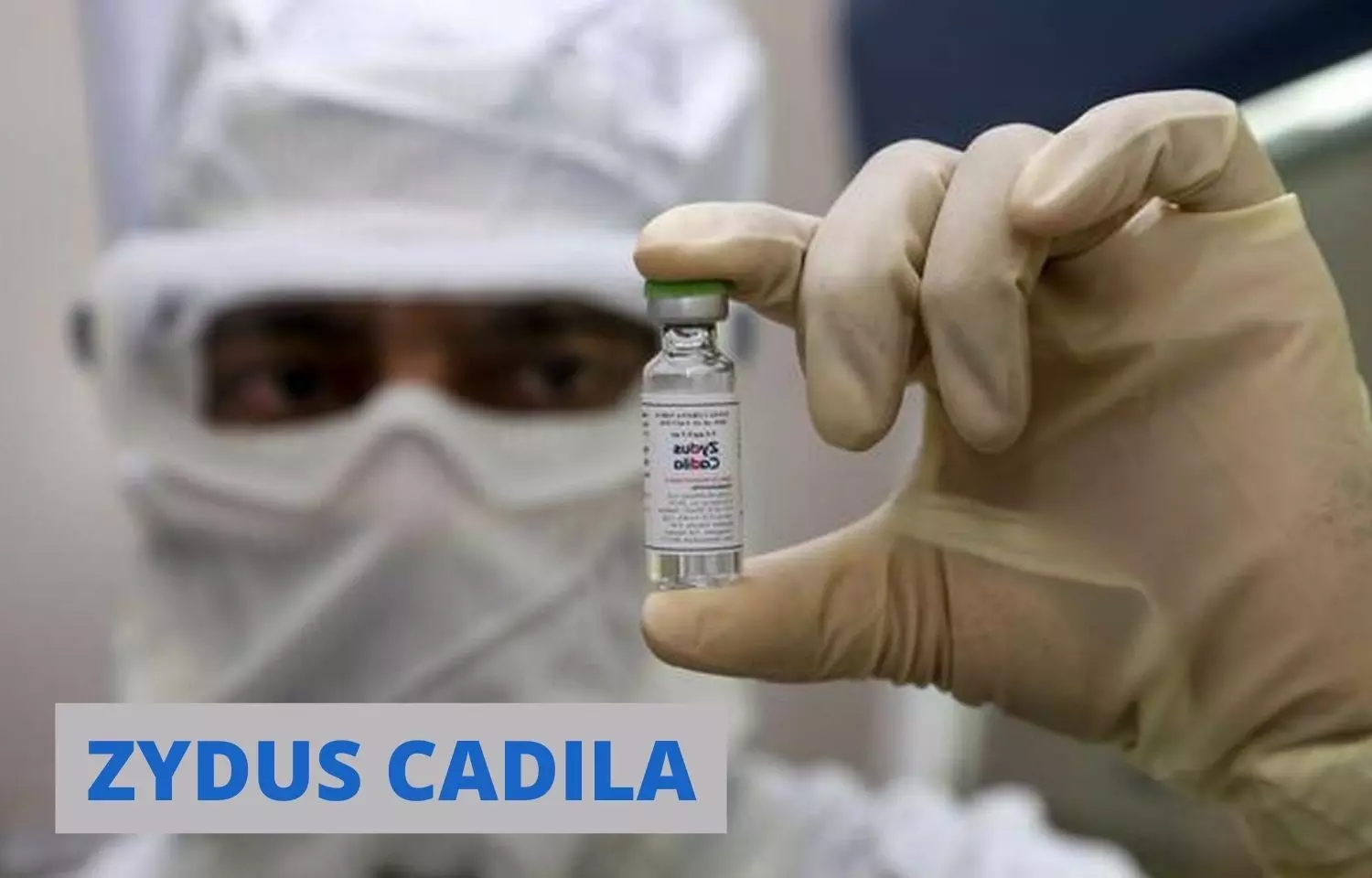 New Delhi: After the the Drug Controller General of India (DCGI) Emergency Use Authorisation (EUA) for the needle-free 3-dose Covid-19 vaccine ZyCoV-D, Ahmedabad-based pharmaceutical firm Zydus Cadila is likely to submit a revised application to the Central Drugs Standard Control Organization (CDSCO), seeking that the vaccine be provided in two doses.

Last month, the Medical Dialogues Team had reported that Zydus Cadila had received Emergency Use Authorisation (EUA) from the Drug Controller General of India (DCGI) for the needle-free 3-dose Covid-19 vaccine ZyCoV-D for the adolescents in the 12-18 age group, besides the adult population. ZyCoV-D, is a needle-free vaccine administered using The PharmaJet a needle free applicator, which ensures painless intradermal vaccine delivery.
With this, ZyCoV-D became the world's first and India's first indigenously developed DNA based vaccine for COVID-19 to be administered to humans, including children and adults 12 years and above.
According to a recent media report in The Indian Express, ZyCoV-D, which has a 66.6 percent success rate for preventing Covid-19 infection, is seeking clearance for a two-dose regimen that will be logistically more convenient and user-friendly. Furthermore, sources told the Indian Express that the plasma DNA-based vaccine can presently be given on Day 0, Day 28, and Day 56.
"While the vaccine has been licensed for a three-dose schedule, it would be logistically and user-friendly if it could be administered in two doses," according to sources.
Furthermore, sources added that studies are currently being undertaken to determine the vaccine's efficacy in two doses, and once definitive data is acquired, the company will request a change in the dosing protocol from the CDSCO.
Zydus Cadila's ZyCoV-D when injected produces the spike protein of the SARS-CoV-2 virus and elicits an immune response that plays a vital role in protection from disease as well as viral clearance. The plug-and-play technology on which the plasmid DNA platform is based can be easily adapted to deal with mutations in the virus, such as those already occurring.
Earlier Zydus Cadila had said in a statement that the firm aims to produce 10-12 crore doses of ZyCoV-D each year. Zydus Cadila's needle-free COVID-19 vaccine, ZyCoV-D, is expected to be available from the first week of October.
Indian Express reports that 75 percent of the ZyCov-D created each month will be taken up by the Union health ministry for distribution to the states, just like other Covid-19 vaccines in India.
The remainder will be made accessible to private hospitals and beneficiaries at a pre-determined fee.
Annually, over 10-12 crore doses are expected to be produced. However, the company, which had stockpiled approximately 15-20 million doses before the vaccine was granted restricted use authorization, is expected to supply about 5 crore doses by the end of the year.
Source : with inputs