NGT notice to 4 states over mismanagement of biomedical waste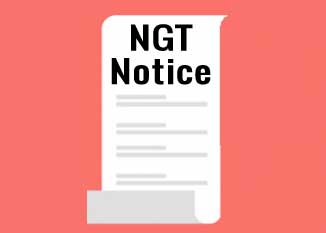 New Delhi: The National Green Tribunal (NGT) issued notice to Uttar Pradesh, Uttarakhand, Haryana and Punjab governments over an improper collection, segregation and disposal of bio-medical and solid waste in the states.
A bench headed by NGT Chairperson Justice Swatanter Kumar sought the response from these states and restrained them from handing over any bio-medical waste to rag pickers.
It also directed them to provide complete data as to how many hospitals, private and government, have been inspected for violation of the Bio-Medical Waste Management Rules, 2016, along with the reports.
"Each of the state pollution control boards will also provide information on how many waste processing facilities exist in these states with their complete detail," the bench said.
The green panel impleaded the Central Pollution Control Board and the state pollution control boards in the case.
The direction came on a plea filed by a UP-based journalist Shailesh Singh seeking directions for closure of all hospitals, medical facilities and waste disposal plants which were not complying with the waste management rules.
It has alleged that rag pickers were allowed unauthorised transportation of waste and they disposed of it in an unscientific manner.
"Indiscriminate disposal of bio-medical waste and exposure to such waste poses serious threat to the environment and human health that requires specific treatment and management prior to its final disposal," the plea said.
The tribunal had earlier directed hospitals in Uttarakhand to ensure proper collection, segregation and disposal of bio-medical and solid waste in the state and said any violation would lead to the imposition of environmental compensation of Rs 50,000 on them.
The NGT had earlier said that there should be no throwing of any medical, bio-medical or any other waste into Ganga and other water bodies and if any hospital was found throwing such waste anywhere the authorities would recover Rs 20,000 per violation from them.