NHRC notice to Madhya Pradesh over healthcare facilities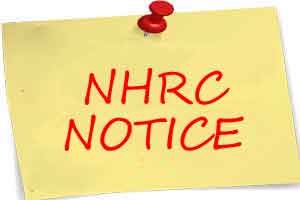 The National Human Rights Commission (NHRC) has sent a notice to the Madhya Pradesh government over poor healthcare facilities in Damoh district and sought its response in four weeks, officials said.
The human rights body, taking suo motu cognizance of a media report, noted that when even the district collector, the highest administrative official in a district, finds himself helpless, the plight of ordinary people can be imagined, a statement said on Friday.
The commission has issued notice to the Principal Secretary, Public Health and Family Welfare, of Madhya Pradesh government, calling for a report in the matter within four weeks.
According to a media report on July 19, Damoh's district collector allegedly lost his ailing mother on June 11 as the district hospital does not have intensive care facilities and routinely refers patients to Jabalpur Medical College or Sagar.
In this case too, a lot of time was wasted in ferrying the ailing woman to Jabalpur, the report said.
According to the media report, the medical facilities in the district are in such a bad shape that of 68 sanctioned posts of senior doctors in the district hospital, only 16 are filled.