................................ Advertisement ................................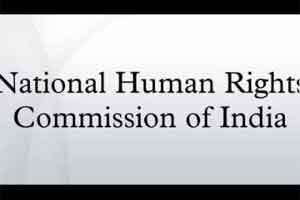 Bhubaneswar:  The National Human Rights Commission (NHRC) issued notice to Malkangiri district collector and the Odisha health secretary on the surging deaths of children in Japanese Encephalitis, a disease spread through mosquito bites, in the tribal dominated district.
The Japanese Encephalitis disease has claimed 30 lives so far. Three kids, including two girls died of the disease on Tuesday, an official said.
Taking suo motu cognizance of a media report that many children have died due to the vector borne disease in several villages of the district, the commission asked to submit a detailed report including the steps being taken by the authorities within four weeks.
The Encephalitis virus develops in the pigs and is transmitted by mosquitoes to humans. Allegedly, the social workers and the district authorities are of the opinion that culling of pigs is not possible and the only solution is vaccination of the children, which would be done from next year, said the commission.
"The commission has observed that the contents of the news report, if true, raise issues of violation of Right to Health and Life of the people," it said.
................................ Advertisement ................................
The commission, while issued notices, has also observed that the authorities have to be sensitive towards the need to maintain cleanliness in the area.
There is a need to create awareness among the villagers towards the health hazard which is related to their tradition of rearing of pigs. Vaccination of the children to protect them from Japanese Encephalitis from the next year will be too late, the commission said.
Meanwhile, Health Secretary Arti Ahuja said the department is taking steps to protect the children from the disease.
While a team of doctors is camping in the affected villages, Health minister Atanu Sabyasachi Nayak, department Secretary Arti Ahuja and Animal Resources Development secretary Bishnupada Sethi visited the district on Monday to take stock of the situation.
................................ Advertisement ................................
0 comment(s) on NHRC seeks report on Japanese Encephalitis deaths in Odisha