Nightmare: Doctor tied to Tree; Wife, Daughter Gang-raped by Armed Youths, 20 Held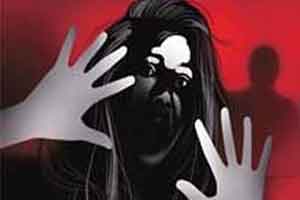 Bihar: In a dreadful incident reported in the state's Gaya district, a group of armed youths tied a medical practitioner to a tree and raped his wife and 15-year-old daughter, a senior police official informed.
The man, who runs a clinic, shut shop around 8 pm and was heading home with his wife and daughter. The family was intercepted while they were crossing the area on a motorcycle near Sondiha village in Konch Police Station area late that night.
"The three were passing through Sondiha on a motorcycle when they were waylaid by the youths carrying firearms. They raped the mother and the daughter after tying the father to a tree," Inspector General of police, Patna Zone, Naiyar Hasnain Khan informed PTI.
Before leaving the scene, rapists freed the medical practitioner and threatened him with dire consequences if he informed the police. The medical practitioner, however, called the police from his cell phone and informed them about the incident, reports HT.
In his statement to the police, the medical practitioner said that he had tried to fight the men but was overpowered by the armed men.
Shortly, Gaya senior superintendent of police (SSP) Rajeev Mishra and Sherghati sub-divisional police officer (SDPO) Manish Kumar reached the spot and arranged for an ambulance to send the rape victims to the Anugrah Narayan Magadh Medical College (ANMMCH) for treatment.
The SSP confirmed to HT that during the raids conducted at Sondiha and two adjoining villages, 20 suspected youths were detained within two hours of the incident in Konch police station area.
Adding to that, he said, "The victims have identified two of them as the other criminals had covered their faces while committing the crime… the accused are being questioned."
Following the incident, the Station House Officer (SHO) was suspended. IG Khan confirmed, "Efforts are on to arrest others involved in the crime… the SHO has been suspended with immediate effect for the lapse on his part, and a departmental action will follow." An FIR has been registered on the statement of the victims.
"It also came to light during the investigation that before the gang-rape incident, the same group of youths snatched away mobile phones and cash from a couple of students passing through the village," Khan told the news agency.