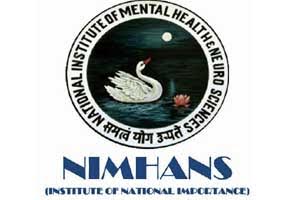 B.N. Gangadhar, Professor of Psychiatry and Dean of Behavioural Sciences at NIMHANS, is expected to be the new director of the institute.
The process of recruitment started in March after the Union Health Minister invited applications for the post of full-time NIMHANS director. Applications were received from 10 candidates from across the country, including three from NIMHANS, including Dr. Gangadhar, former NIMHANS Registrar V. Ravi and Professor and HOD of Neurosurgery S. Sampath.
Sources in the Union Health and Family Welfare Ministry told The Hindu that the selection committee set up in August to select a new full-time director had finalised and recommended the name of Dr. Gangadhar to the Health Ministry on October 27. It had been cleared by the Health Ministry and forwarded to the Cabinet Committee for Appointments.
In the interim, the institute had an in-charge director appointed since July- two interim directors — N. Pradhan (from June 30 to July 30) and G.S. Umamaheswara Rao (from July 31 to August 23).
After clearance from this committee, the file has to be approved by the Union Home Ministry and the Prime Minister's Office following which the Health Ministry will issue the appointment order.
0 comment(s) on NIMHANS to appoint new director