Nipah alert issued to all district medical officers in Kerala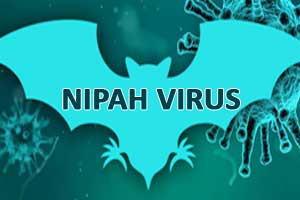 Thiruvananthapuram:  The Kerala government has issued an alert to all District Medical Officers (DMO) to follow strict infection control procedures for Nipah, which had claimed 17 lives in the state during its outbreak in Kozhikode and Malappuram districts in May, this year.
"We have given an alert to DMOs asking all government hospitals to observe infection control practices strictly," Dr V Meenakshi, Additional Director (Public Health), told PTI.
Read also:
17 deaths due to Nipah virus in Kerala, no patient from other states tested positive: Health Ministry
The Nipah alert circular, issued by the Additional Chief Secretary (Health) Rajeev Sadanandan, also wanted all major government hospitals to have "cough corners."
"Masks should be provided to those suffering from the severe respiratory infection and a person should be appointed to provide information about the masks and the need to wear them," she said.
According to the state government figures, the Nipah virus had claimed 17 lives, 14 in Kozhikode and three in neighbouring Malappuram since its outbreak in May.
The figure includes the death of Mohammed Sabith, the first victim, whose samples had not been tested for Nipah.
A row had erupted recently over the Nipah toll after an international medical journal stated that the deadly virus had claimed 21 lives, contradicting the official figure of 17 deaths.
The virus, believed to be caused by fruit bats, had put the entire state on high alert with thousands being quarantined to check for symptoms.
Read also:
Fruit bats- the source of Nipah outbreak in 2 Kerala districts, confirms ICMR