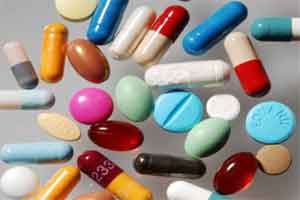 NITI Aayog is reported to have made a suggestion for changes to the drug price control order (DPCO), 2013. This move is to allow companies to sell existing stocks of medicines (which were made before May 2014) at a retrospective price.
This step by NITI Aayog will also serve as brief spell for the pharma companies who have earlier approached the Delhi High Court over the issue. There was certain provision made by the DPCO, later opposed by the pharma companies in the court, that required them to replace their existing stock in the market with revised prices within 45 days.
The pharma firms have agreed in principle to replenish their stock at revised prices, however, were opposed to selling the existing stock in the set time frame.
There has been a lot of debate and discussion over the issue, where industry executives hold a strong opinion that recalling the medicines from the market, especially the rural areas is a mammoth task. On the other hand, government issued price caps is expected set a precedent, the experts say.
The National Pharmaceutical Pricing Authority (NPPA) – which regulates drug pricing – had imposed a hefty penalty on companies flouting the norm, after the issuance of the ceiling price notifications.
As reported by TOI, now, the NITI Aayog has intervened and held meetings with NPPA as well as Department of Pharma (DoP) to discuss a way to resolve the issue. In its recommendations to DoP, the government's policy think tank has suggested an amendment to DPCO, 2013 making the new price caps applicable to only fresh batches. "The government wants to ensure an environment with ease of doing business. The consensus is to do away with unnecessary regulations and litigations with the industry and instead facilitate them to manufacture products in India," an official said.
"Our action was as per the provisions of the DPCO and we have conveyed the same to NITI Aayog. We also feel 45-day time period is reasonable and companies should be able to replace stocks within that time frame," an official in the NPPA said.Though the proposal from NITI Aayog is still under consideration and requires an approval from the DoP, sources say there is an overall consensus on the matter.
0 comment(s) on NITI Aayog recommends selling existing medicines at old prices