Navi Mumbai: Authorities crack down on quack posing as doctor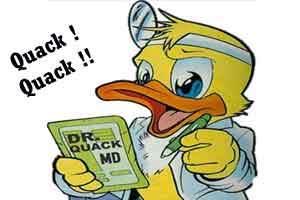 Navi Mumbai: Ankita clinic, located in sector 23, Darave village, Nerul was shut down Thursday, on grounds of allegedly being operated by Datta V Dede, a self-proclaimed doctor. The quack claimed that he was a BEMS  graduate (Bachelor of Electropathy Medicine and Surgery), a derivative of homoeopathy that relies on remedies from non-poisonous plants. During the 1980s, several colleges across the country offered courses in electropathy which now stand un-recognised.
Dr Ramesh Nikam, medical officer, NMMC reported "A survey of private clinics and dispensaries in the civic jurisdiction revealed that he was one of the several quacks practicing illegally. He was prescribing drugs to the patients, who visited his clinic believing that he was a doctor without verifying his credentials."
Action was taken against the quack earlier too, in 2010.The civic body had filed FIRs against some 26 fake doctors for illegally practicing medicine in 2010 and also sealed their clinics.
"Recently, we conducted the survey to check for bogus doctors in NMMC jurisdiction again and found that these 26 offenders are practicing despite not being registered with Maharashtra Medical Council, and have informed the respective police stations to ensure that the clinics of such quacks that have been sealed by NMMC are not tampered with," Dr Ramesh told the
TOI