Odisha: Gynaecologist faints in OT, Mid-Operation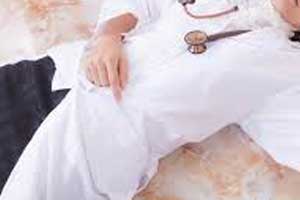 "The room temperature was high since the air conditioning system inside the OT was not functioning. The heat might have led to a sudden rise in his blood pressure."
Balasore: In a poorly ill-timed episode, a gynaecologist lost consciousness while conducting a procedure in the operation theatre of Balasore District Headquarters Hospital (DHH) recently.
According to a recent report in Odisha TV, Dr Das lost consciousness while conducting an operation at around 2.30 PM.
Nurses and other staff present in the OT immediately rushed him to the ICU. Another doctor was called to carry out the rest of the procedure.
According to other doctors present at the situation, Dr Das fainted due to a sudden rise in his blood pressure owing to the extreme heat.
"The room temperature was high since the air conditioning system inside the OT was not functioning. The heat might have led to a sudden rise in his blood pressure," certain sources told Odisha TV.
The doctor was later discharged after his condition turned normal.