UK: 7500 Doctors in fear of negligence after pediatrician's sentence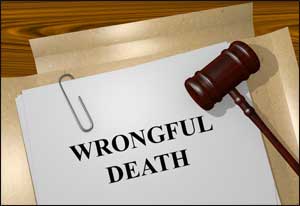 United Kingdom: Doctors in the UK recently made public their anger after a pediatrician was suspended and received two-year prison for gross negligence manslaughter over a patient's death who had Down's Syndrome.
The pediatrician Dr Bawa-Garba had received a 2 years suspension and two-year prison for gross negligence manslaughter over the boy's death. She was also a 12-month suspension from practising medicine. However, a higher court, on the appeal of the general medical council of UK, ordered that her name be completely "erased" from the medical register forever. The deicision was partly on the basis of evidence used from her own electronic appraisal as per the media reports
D
r Bawa-Garba failed to spot that Jack, from Glen Parva, Leics, was suffering from septic shock, mistaking it to be gasteroentiritis, then "inexplicably" mistook him for a different child under a "do not resuscitate" order and ordered colleagues to stop life-saving attempts when his heart stopped. He died at Leicester Royal Infirmary in 2011, reports
Telegraph Co UK
The decision to strike off her name has indeed sparked a protest amongst medical practitioners in the UK. More than 7,500 medics have signed a letter raising deep-seated concerns" about both her conviction and the General Medical Council's decision to bar her. Daily Mail quotes the letter stated



The use against Dr Bawa-Garba of her recorded reflections on this event in a legal process will frighten doctors of all grades away from honest self-appraisal. In one move, this undoes years of positive cultural change within medical training.




Dr Bawa-Garba made mistakes, but to properly learn from these they must be viewed in the context in which she was working.




If we allow Jack Adcock's death to be explained by the culpability of a single individual we can only lessen our chances of preventing a similar death in the future



Taking the matter on the serious note, Dr Jenny Vaughan, Health Secretary told Channel 4 news that a number of doctors convicted of the same offense had gone back to work and "not been erased". Dr Jenny further said that the such a step will indicate the medical fraternity and doctors that their mistakes could not be forgiven.
"Doctors frequently take on the work of two or more in order to keep our hospitals open. We have seen doctors punished for whistleblowing about unsafe staffing levels.
"We now see them being held criminally responsible for mistakes made whilst working under these pressures, which, with chronic staff shortages, prolonged underfunding and low morale now occur with worrying frequency."
"I recognize a lot of the concern that's being expressed out there but it's really important that we differentiate between this case, where a doctor was convicted of gross negligence manslaughter, and everyday mistakes.
"This is different from the mistakes that doctors may make in their everyday work. The judge ruled that even taking account of the system's failings, the standard of care provided by the doctor was truly exceptionally bad."
"Doctors are not above the law but one of the jobs of the regulator is to look at the effect of their decisions in the context of patient safety," she said.