No patient should be denied treatment on account of being poor: Naidu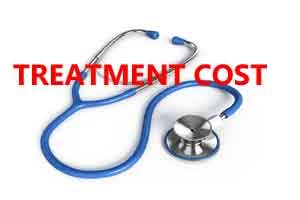 Vice-President M Venkaiah Naidu said the aim is to ensure that no person is denied the right to affordable medical care and called on the private sector to join hands with the government to ensure that healthcare is accessible and affordable.

Addressing the eighth convocation of Postgraduate Institute of Medical Education and Research, Dr Ram Manohar Lohia Hospital here, he said while the government is committed to providing universal health coverage to all, the urban-rural divide is more glaring in the healthcare sector.

To overcome the problem of manpower shortage in rural areas, he advised to make it mandatory for MBBS graduates to work in the rural areas before getting their first promotion. This would enable the rural population to get better medical care and at the same time sensitise the medical fraternity to the healthcare concerns of rural population, he said and added that several state governments have designed their own health insurance schemes.

The Vice-President stressed that education and healthcare are the two pillars of nation building. He further said India has made rapid strides in various sectors, including the medical field. However, even after 70 years, they are facing many challenges including poverty, illiteracy, atrocities on women and girls, problem of drinking water in many rural and urban areas, lack of hygiene and sanitation, casteism, corruption and urban-rural divide.

Besides Union Health Minister J P Nadda, Ministers of State for Health & Family Welfare Ashwini Kumar Choubey and Ms Anupriya Patel and other dignitaries were present on the occasion.

Congratulating the students, Mr Nadda stated: "As you step into the brave new world of 21st century to engage with the cutting edge of medical science, technology and research, do not forget the larger purpose of always working to improve the health of the poor, the needy and the underprivileged". The union minister further said that no patient should be denied treatment on account of being poor or belonging to lower strata of society.

Referring to the tremendous crisis of skilled human resources in the health sector at all levels, he said, "We have now planned for a rapid expansion of medical education in the country. Practice of medicine needs sound knowledge, analytical ability and specific skills in respective areas. It's a great challenge to produce high quality health care providers at all levels. We need the teachers and academicians to develop such human resources in health. In this regard, the country has a lot of expectation from all of you," Mr Nadda elaborated.

Highlighting the reforms initiated by his ministry, the Minister said "we are expanding the network of our medical colleges in a big way by upgrading 58 district hospitals to medical colleges. 24 more new Medical Colleges have been announced in this year's budget. 20 State Cancer Institutes and 50 Tertiary Cancer Care Centres are also being set up. The government's vision is delivery of high quality tertiary care services to our citizens.

" Degrees were awarded to the 116 students of which 91 were MD/MS students and 25 were DM/MCh super-specialty students. 9 Gold Medals were awarded to the students in the department of Cardiology (DM), Urology (MCh), Burn & Plastic Surgery (MCh), General Surgery (MS), Paediatric (MD), General Medicine (MD), Anaesthesiology (MD), Super Speciality Gold Medal Post Doctorate (MD/MCh) and Gynaecology (MS).

Dr Promila Gupta, DGHS, and Dr V K Tiwari, Director, PGIMER, Dr RML Hospital along with the senior officers and faculty of the Institute were also present at the function, an official release here said.