No Private Practice for RIMS Ranchi doctors: Health Department forms Vigilance Team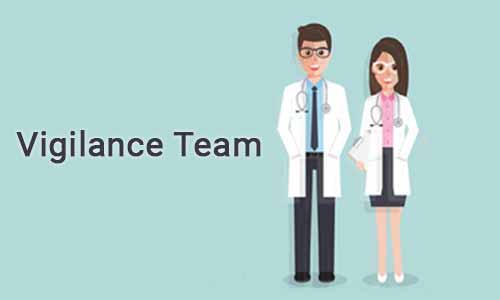 Ranchi
: A special vigilance team has been formed by the health department of Jharkhand to keep the track of Rajendra Institute of Medical Sciences (RIMS), Ranchi doctors who are indulging in private practices.
As private practice by government doctors is banned in the state, the move will be targeted to check any malpractice by medical practitioners in the state.
Jharkhand government has banned private practices for its practising government doctors as the government provides them with non-practising allowance (NPA).
The NPA is a special kind of allowance paid to the medical professionals at the posts of Medical and Veterinary Services. It is given to the doctors employed by the central government and few state governments. It is a percentage based allowance and under the seventh pay commission, the NPA is paid at the rate of 20 percent of the basic payment.
Read also: Give NPA, Ban private practice: IGIMS Director to Bihar Government
With its bed strength crossing 1500 beds, Rajendra Institute of Medical Sciences (RIMS) is one of the largest hospitals in Ranchi and also is set up as an autonomous medical Institute in Jharkhand. In the past, there have many complaints against RIMS doctors for allegedly indulging in private practice, prompting the government to now look into the matter.
The vigilance team so appointed will also welcome the public complaints if they know about any RIMS doctor who is allegedly practising privately.
As reported by the
Telegraph
, the Vigilance team also released 3 cellphone numbers of their team members for the public.


Chairman, Chandra Kishore Oraon - 9471162067.


NACO deputy director (information), Animesh Nachiketa-9771615425


Medical officer (health directorate, Namkum), Dr L.N. Pradeep Bara - 8789669877


"This step was taken after health officials got regular complaints that many RIMS doctors did not give up their lucrative private practice," Oraon informed The Telegraph.
He further added that the private practice by RIMS doctors has been a matter of concern for long and if citizens help them with information, it will be good for public healthcare.
"It will create a sense of fear among those who do private practice and once RIMS doctors stop the private practice, service at this premier government hospital will improve further," RIMS director, Dr DK Singh told the daily with the welcoming gesture.
Read also: Rohtak: Three senior doctors suspended for private practices