No Smartphones Allowed During Duty Hours: Rajasthan Hospital tells its resident doctors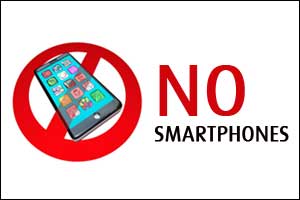 Bikaner: Observing the increasing use of smartphones at the hospital by resident doctors and other medical personnel during their duty time, a hospital in Rajasthan recently came with an order to restrict its resident doctors and nursing staff working at the PBM hospital to use this type of mobile device.
"It has been noticed that during the time of duty, resident doctors, as well as nursing personnel, use their smartphones to use Whatsapp, Facebook and to play games. Hereby, all the head of departments working at the hospital is instructed to direct their subordinates to restrict resident doctors from using their smartphones at the hospital throughout their duty time," the order stated
"If any resident doctor is seen using a smartphone during his /her duty timings, then stringent disciplinary proceedings would be carried out against them," the order added.
The order went on to add that resident doctors can use normal phones ( keypad phones other than smartphones) during their duty hours
Not only resident doctors, the nursing as well as the paramedical staff have also been restricted to use their smartphones during duty hours. For the same reason, the authority has directed the nursing superintendent to alert the concerned personnel.
"In the same order, District's Nursing Superintendent at the hospital is directed to instruct all the nursing superintendent/ maître to set prohibition on the usage of smartphones by the nursing and paramedical staff," the order added.
Read Also: Surgeon Sued for talking on cellphone during operation
Presently, PBM hospital is considered one of the biggest hospitals of Rajasthan. It has a total bed capacity of approximately 1700. It has a wide range of laboratory and diagnostic facilities.