No Test, No Interview: Bihar to recruit 3100 doctors directly on marks basis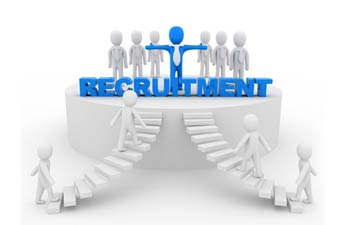 Patna: To bridge a gap between available doctors and patients in Bihar, the Health Department has decided to conduct a recruitment process to hire 3,100 MBBS doctors who will directly be selected through the Bihar Technical Commission (BTC).
The uniqueness of this hiring process comes with the fact that candidates willing to join the health services will not be undergoing any written examination or formal interview. The BTC will judge the candidates on the basis of
marks obtained
during their undergraduate and postgraduate courses along with the work experience.
Medical dialogues earlier reported last year that Bihar Government constituted Bihar Technical Service Commission to expedite the appointment process like it did in case of appointment of university teachers and police by setting up separate commissions. It was decided that the appointment of doctors and engineers will be done on "marks basis" and no written test or interview will be held for the purpose in the state.
Read Also: No Interview Needed: Doctors will be appointed in Bihar on marks basis, says Deputy CM
There is acute shortage of doctors going upto 70%  in the state which compelled the government to do away with the interviews and move on to the most direct process of hiring .
Dr Ranjit Kumar, general secretary of the Bihar Health Services Association told 
Hindustan Times.
, "There are only around 2,700 regular doctors working against a sanctioned strength of 11,393 in health services (district hospitals, primary health centres, additional primary health centres, community health centres, health sub centres, etc.). The scenario in medical education (assistant professors and above in medical colleges) is marginally better, with 65% shortage against over 70% in health services."
"As per WHO recommendation, there should be one doctor per 1,000 of the population. The first health policy, drafted by the Central government in 1983, mentioned that there should be one doctor for every 3,500 people. However, in Bihar, there was one doctor for a population of over 50,000," he further added.
On the question that is the decision taken by the government isn't a compromising move on quality and core competency of doctors, the health minister Mangal Pandey was seen reacting and defending the government decision.
"From the time of cracking the National Eligibility cum Entrance Test(NEET) for admission to undergraduate medical or dental courses, an undergraduate medico has to qualify at least nine examinations in four-and-a-half years to become a doctor. Is that not enough?" he said