Noida: Doctors in Super Specialty Child Hospital quit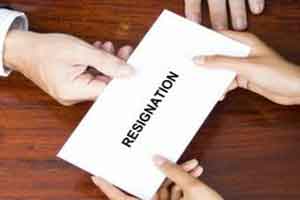 Uttar Pradesh: Forced by an unwarranted situation, the doctors at the only Super Specialty Child Hospital and Postgraduate Institute (SSCHPGI) in north India have called it quits.
The reason for their untimed resignation, even before the hospital is yet to become fully operational is that the Gautam Budh Nagar district administration is alleged of illegally occupying the houses that have been allocated for the doctor's residential purpose.
As a result of which the doctors have to travel long distance to reach the hospital, making it inconvenient for them to commute.
These doctors, who now form the faculty of SSCHPGI hail from prestigious institutes like AIIMS in Delhi and Rishikesh, PGIMS in Chandigarh and Maulana Azad Medical College in Delhi.
SSCHPGI in situated in Sector 30 in Noida, built at an estimate cost of Rs 701 cr, which includes the cost of the residential campus. It is a 312-bed hospital, and the total estimated cost of setting up the infrastructure and equipment is Rs 1,500 cr.
And now it is reported that already 29 doctors have quit the institute over the matter of lack of accommodation, also when the institute requires a total strength of 88 doctors at its premise.
HT reported that Dr Faisal Ameer, who had quit Lala Lajpat Rai Memorial Medical College in Meerut to join SSCHPGI as an associate professor (plastic surgery) on December 21, 2015, quit on February 19. "Despite assurance of on-campus accommodation in 15 days, I was made to stay in a guest house. After few days, they started charging me for lodging there. As part of my job, I can be summoned anytime round the clock but a 5-hour up and down commute from Meerut every day defeated the purpose. I was left with no choice but to quit," Dr Ameer said.
Sources in the hospital said that a professor of radiology, who was finding it difficult to commute every day from New Rajinder Nagar in Delhi, also quit her post with the institute on March 31 as she could not be provided on-campus accommodation.
According to the current figures reported, five doctors at the level of a professor, associate professor or assistant professor, have been currently provided accommodation at the residential campus, and that too studio apartments. 29 doctors in total are entitled to three to four bedroom units.
HT further reported that SSCHPGI director Dr AK Bhatt said he wrote to the authorities concerned but in vain. "Despite repeated reminders, things have not changed. I am not sure that a super specialty hospital, which could never have been dreamt of at a district level, is going to survive if we are unable to retain the doctors," he said.
Rama Raman, chairman of Noida authority, said, "It is a serious problem. Some houses are occupied by the doctors working in the district hospital and some by government officials.