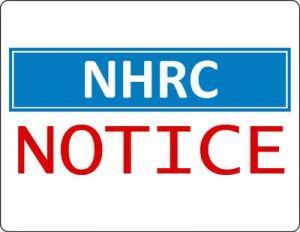 Till a few years ago, the hospital was competing with AIIMS in surgical excellence.
New Delhi: The National Human Rights Commission, NHRC, India has taken suo moto cognizance of a media report that at the GB Pant Hospital does not have a functional MRI machine since February, 2016. The Government hospital is a referral centre for neurology, neurosurgery, gastroenterology, gastrointestinal surgery and psychiatry for which MRI is a crucial test for diagnosis and timely treatment. The Commission has observed that the contents of the news report, if true, raise the serious issue of violation of Right to Life and Health of the people.
Accordingly, it has issued notice to the Chief Secretary, Government of NCT of Delhi and the Secretary, Union Ministry of Health & Family Welfare calling for reports in the matter within four weeks including the present status of the basic facilities including MRI, CT scan, X-ray and pathology tests etc. at the government-run hospitals as well as steps taken to procure the new machines for the patients, without any further delay.
Reportedly, a doctor has told that around 90 per cent of the patients in the neurology and neurosurgery OPD require MRI tests to be done. He has further added that postoperative MRI is needed in 20 per cent of neurosurgery cases to assess the outcome of surgery such as resection of a tumour. In these cases, they either do a CT scan or wait for the patient to become stable enough, to be sent to LNJP Hospital for the test. The urgent cases are scanned the same day or following day but, generally, the waiting time for an MRI test at the LNJP hospital is around two years and therefore most of the patients are referred to private centres and the government pays for the test.
Reportedly, the GB Pant Hospital in Central Delhi may be one of Delhi's biggest super-speciality medical institutions, but it shockingly hasn't had a functional MRI machine since February 2016. It has been sending patients, even those admitted, requiring emergency scans to nearly LNJP Hospital, while asking the rest to get them done in government- empanelled private diagnostic centres.
According to the media report, carried on the 4th October 2018, other specialities also face the similar crisis. Till a few years ago, the hospital was competing with AIIMS in surgical excellence. The fact came out last week as a school teacher from Karawal Nagar, who lost her nine-month-old foetus after admission for delivery to Guru Tegh Bahadur Hospital two years ago, had reportedly filed a petition in Delhi High Court regarding the poor condition of the state-run hospitals. The unavailability of MRI machine at GB Pant Hospital was also mentioned by her in the petition.
0 comment(s) on Non functional MRI at GB Pant Hospital-NHRC notice to Delhi Govt, Centre