Notice to Delhi nursing home for denying treatment to teenager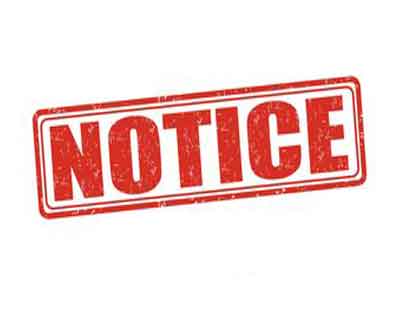 New Delhi: The Delhi government on Friday issued notice to a city nursing home for allegedly denying treatment to a teenager who was grievously injured in a scuffle.
According to an official statement, teenager Rajat Menon was brought to the Malik Nursing Home after he was badly injured and left unconscious following a scuffle with two shopkeepers in East Delhi on June 29th.
However, after being taken to the nursing home, he was allegedly denied treatment. The nursing home cited unsatisfactory reasons. Menon later succumbed to the injuries.
Following the incident, the Delhi government issued notice to the nursing home and sought its explanation. The notice reads



Whereas, it has been reported in various news channels and electronic media on 01/07/2016 that a child namely master Rajat Menon S/o Sh. Unnikrishanan aged around 13 years R/o Mayur Vihar Phase III, New Delhi was unconscious and was brought to your hospital in an emergent medical  condition on 30.06.2016 but he was denied treatment/admission/emergency medical care in your hospital.
Whereas in para 'A' of the advisory dated 05/02/2014 issued by Director, Health Services, it was mentioned that hospitals must provide immediate medical care, without any delay , due to any reason whatsoever, to persons requiring emergency medical care .  The copy of advisory is also available on Delhi Govt. Health Website .
Whereas, clause 14.2 of the Schedule appended with Rule 14 Delhi Nursing Homes Registration (Amendment) Rules, 2011 states that the nursing home shall not refuse treatment to the injured / serious patients brought to them due to any reason, whatsoever.



The government asked the nursing home to give an explantation within one month as to why the nursing home's registration should not be cancelled.