Now, Medanta Under Govt Scanner for Rs 16 lakh Bill to 7 year old Dengue patient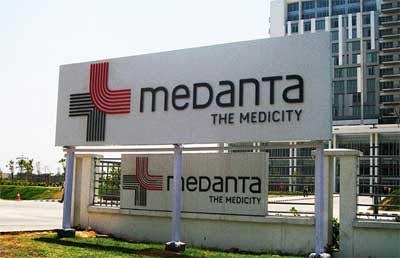 Haryana: Even as the investigations on Fortis Memorial Research Institute are still underway on account of alleged negligence and overcharging of dengue patient, another prominent hospital in the area, Medanta -the Medicity has found itself on the similar path, with a similar complaint being filed with the police against the prominent hospital.
TOI reports that a complaint was filed with the local police station, by the family of a deceased 7 year old who had been admitted to Medanta for 22 days with a diagnosis of Dengue Shock Syndrome. The father of the child, an agent of LIC policies alleged that the treatment at the hospital was not proper and after paying around Rs 16 lakh, when the family could not afford the treatment anymore, the hospital shifted it to RML Hospital in Delhi. Alleging negligence and overcharging by the hospital, the deceased patient's family have filed a complaint with the police
Speaking to
TOI
the patient's father claimed that he borrowed money from his relatives and even mortgaged his property to pay the hefty treatment cost demanded by the Gurgaon hospital."As an LIC agent, I do not earn more than Rs 500 a day. You can imagine how we had struggled to arrange the money," said Parmar.
Now the family has filed a police complaint at Gurgaon's Sadar police station against the hospital management, chairman of department of pediatrics Dr Sunit Singhi, Dr Maninder Dhaliwal, Dr Veena Raghunathan and other supporting members of their team. The family accused the hospital authorities of "murder, forgery, cheating and extortion".
As per protocol, the police will now investigate the case and send the complaint to the health department for examination of all medical records and generation of report. Action agianst hospital and doctors will be initiated if the health department finds any violations.
Medanta Medicity in its defense issued the following statement


"Shaurya was suffering from dengue shock syndrome, among other complications, when he was admitted to the hospital. He was given adequate treatment based on his condition and was then transferred to RML. We are not aware of any (police) complaint in this matter. However, we will fully cooperate with any investigating agency," AK Dubey, medical superintendent, Medanta-The Medicity,in a statement said.