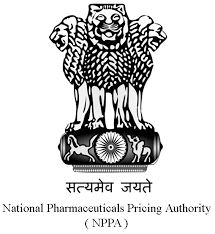 Drug price regulator NPPA has extended the deadline for pharmaceutical firms to register themselves with pharma data bank by a month to February 15 as the companies have sought more time to comply with its mandatory order.
"The pharmaceutical companies/units have started filing the form online. However, the companies/units have sought more time as there is a large volume of data to be entered," National Pharmaceutical Pricing Authority (NPPA) said in a statement.
Keeping in view the request of various stakeholders, the last date to file all the forms is further extended to February 15, 2016, it added.
Earlier, all pharmaceutical manufacturing/marketing companies were required to register with IPDMS(Integrated Pharmaceutical Database Management System) on or before December 2015 and January 2016, respectively.
The NPPA had even warned that failure to register with the IPDMS would invite penal action.
Reiterating its caution on failure to meet the latest deadline, the drug price regulator said: "NPPA may be constrained to initiate prosecution proceedings under the provisions of the Essential Commodities Act, 1955 against companies which fail to submit requisite and mandatory forms through IPDMS."
When fully operationalised, IPDMS will be a useful tool for collection of data and information and monitoring and analysis of data for industry, consumers and the regulator.
Through IPDMS, data on production, import and pricing of scheduled and non-scheduled formulations can be assessed, analysed and used to generate reports.
NPPA had maintained that pharmaceutical companies are legally bound to report information through IPDMS under the provisions of DPCO, 2013, issued under Section 3 of the Essential Commodities Act, 1955.
The regulator said online information regarding price, production, import and sales of formulations and discontinuation of scheduled formulations provides consumers with information on different price points, facilitating informed decision making for efficacious and cost-effective treatment.
0 comment(s) on NPPA extends deadline for cos to register in pharma data bank