NPPA issues notice to 21 hospitals over knee implant prices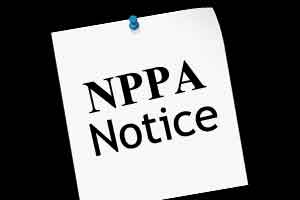 New Delhi: Drug pricing regulator NPPA has sought the explanation from 21 hospitals for not displaying on homepage of their websites prices of knee implant systems at which they are billing the patients.
The hospitals, which are in Rajasthan and Gujarat, have been given seven days time to respond and explain reasons for not adhering to the government directives.
In a notice to the hospitals, the National Pharmaceutical Pricing Authority (NPPA) said the websites of hospitals did not display MRP or price of knee implant systems at which they were billing patients, along with brand name, specifications and names of manufacturing or marketing company.
The list includes five hospitals in Jodhpur, six in Udaipur, three each in Bikaner and Nagaur in Rajasthan. It also includes four hospitals in Ahmedabad.
"Therefore, you are hereby directed to explain within seven days from the date of uploading of the notice on the website the reason for not adhering the direction given...," said the notice signed by NPPA Assistant Director Jay Prakash Ray on October 10, 2017.
As per a notification on August 16, 2017 and subsequent office memorandum, the NPPA said hospitals, nursing homes and clinics were required to display on the homepage of their websites the MRP or price of knee implant systems at which they were billing patients.
The Drug Price Control Order (DPCO) 2013 has been issued by the central government in exercise of the powers conferred by Section 3 of the Essential Commodities Act, 1955 and any contravention of the DPCO is punishable in accordance with the provisions of the Essential Commodities Act, the notice said.
After cardiac stents, on August 16 this year, the government had fixed a price range for knee implants from Rs 54,000 to Rs 1.14 lakh, nearly 70 percent lower than their earlier price.
With private hospitals reportedly charging exorbitant rates, the government said the move of capping the maximum retail price of the keen implants will save patients an estimated Rs 1,500 crore annually.