NRI doctor donates for a noble cause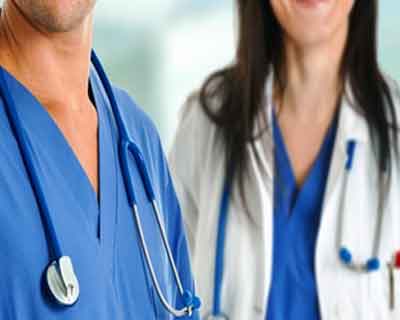 Dr Sreeni Gangasani, a U.S based cardiologist and an alumnus of 1985 batch of the Kurnool Medical College (KMC), donated a dozen stents, each costing about Rs.40,000, for implantation in patients who can't afford expensive medical devices.
The gesture was part of the diamond jubilee celebrations of the college, where the doctor handed over the stents to KMC principal G.S. Ramgopal. Dr. Sreeni later spoke on heart failure updates 2017, as part of the continuing medical education programme on cardiology held during the diamond jubilee celebrations of the college.
The cardiologist also promised to donate Rs. 25 lakh for development of infrastructure in the college and an equal amount to the cardiology department in the Kurnool general hospital.
Encouraging other doctors, Kurnool Almuni Association president Venkataramana said doctors who settled abroad could contribute academically and financially to the college, where they received their medical education from, as reported by The Hindu.