Nursing Home in Mumbai to pay 21 lacs for Medical Negligence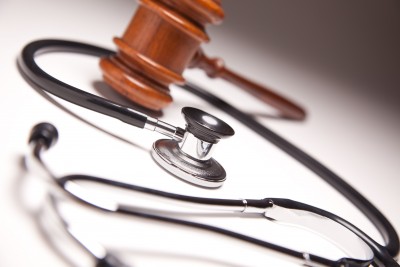 The State Consumer Disputes Redressal Commission, Maharashtra ordered a Nursing home in Mumbai to pay 21 lacs to the family of a diseased patient for medical negligence in removal of C.B.D stones
The case is that of one Smt Geeta Ravindra Mangaonkar who passed away after developing septicemia which was alleged to be due to medical negligence of one Dr Hemant Kulkarni at Tushar Maternity Surgical Nursing Home, at Goregaon, Mumbai to remove stones from gall bladder and Common Bile Duct through an open surgery.
According to the court
"
No explanation coming forth on behalf of the opponent no.1 ( Dr Hemant) as to why as a prudent medical professional why he tried to risk the life of patient by carrying out open surgery for removal of stones and the broken basket when he was unable to trace the location of the stone in CBD. Had he taken the decision to refer the patient to KEM Hospital instead of carrying out operation at his own Nursing Home, which was not capable of dealing with complications as the one in case of the complainant. On carefully going through the case papers of his Nursing Home, we do not even find the USG report to indicate presence of stones in gall bladder and in the CBD except the notes appearing in the nursing home case papers to that effect. We are not in agreement with Mr.Jaywant that opponent tno.1 exercised due care and caution to deal with patient. No authentic text material is on record to establish that opponent no.1 has followed standard protocol of treatment."
Further Citing Hon. Supremen Court Judgement
the doctor must have a reasonable degree of skill and knowledge – He must also exercise care of a reasonable degree, neither hi
g
hest
n
o
r
v
e
r
y
low,
i
n the lig
h
t
o
f the p
articular circumstances of the case,
the court said that "
In this patient' case, opponent no.1 failed to assess and deal with the case with limited resource to his credit. Therefore, negligence has to be attributed to the opponent no.1. Patient finally referred by himself to KEM Hospital in critical condition and though operated there but later on died on 27/11/2001 with probale cause of death as 'septicaemia'.
"
Hence, finding negligence to court ordered the nursing home to pay Rs.10 lacs [Rs.Ten Lacs] to the complainant with interest @9% p.a. from the date of filing consumer complaint i.e.10/10/2002 within a period of 60 days, failing with enhanced rate of 12% p.a. shall be payable on the amount ordered to be paid till realisation along with the legal cost of Rs 25,000.
You can read a copy of the judgement here
judgement2015-08-14