Nursing student commits suicide, protests in hospital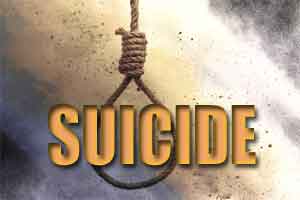 Kolkata:  A third year nursing student of a private hospital here allegedly committed suicide in the hospital premises leading to protests by her classmates and family members and alleged assault of police personnel who had tried to stop them, a senior police officer said today.
Journalists of an electronic media house were allegedly assaulted by the private guards of the hospital when they went to cover the incident, he said adding that police were looking into the matter.
The nursing student was found hanging from the ceiling of a room at the hospital's hostel late last night following which there was huge protests by classmates and her family members who held the hospital authorities responsible for her death and demanded action against it, a senior officer of Jadavpur police station said.
The protests continued throughout the night following which there a scuffle between the police personnel and the protesters, he said adding that few police personnel were allegedly assaulted when they tried to stop the protesting students from entering the hospital premises.
So far nobody has been arrested in connection with the incident, the police officer said.
Probe is on into the incident, the police added.