TN: Nurses demand regularization of services after being terminated from work before end of contract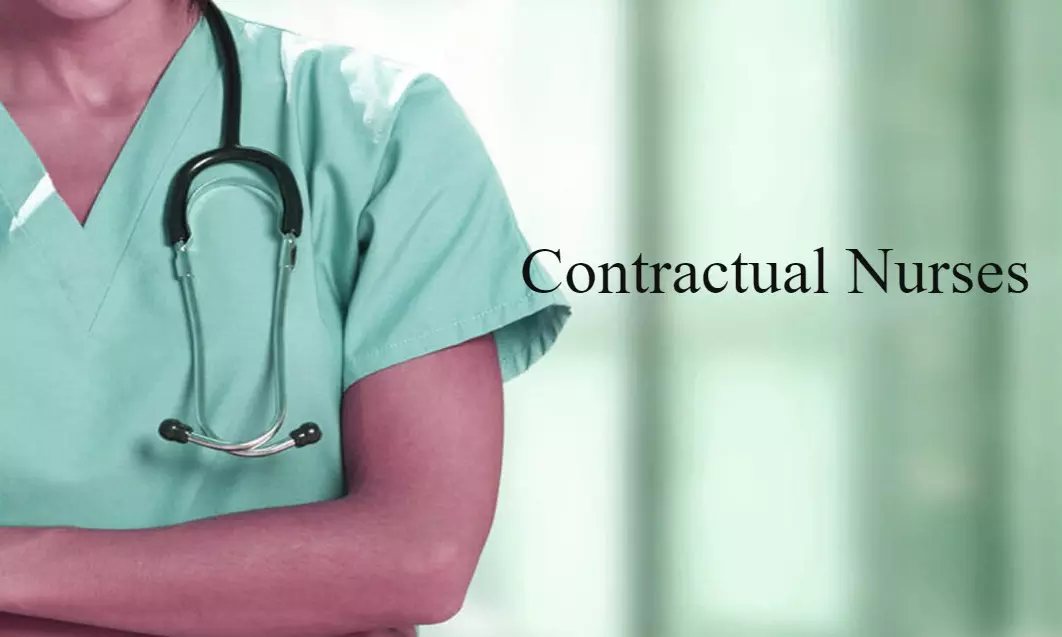 Vellore: After being terminated from work by Tamil Nadu Government, more than 100 nurses employed on a contract basis at the COVID care centers have submitted a petition to the Chief Minister's cell at the Secretariat demanding regularization of their services.

These nurses were appointed for a period of 3 months in May this year to serve at the COVID care centers especially during the second wave.

As per a recent media report by
The Hindu
, a total of 115 nurses were appointed by the district administration for three months in May to provide the additional workforce necessary to handle the pandemic. Most of the nurses were working at the Government Medical College in Adukkamparai and many of them were from Tiruttani, Tiruvannamalai, Tirupathur, and Vellore. These nurses served for three shifts and were receiving a monthly pay of Rs14,000.
However, almost a week ago some of these nurses received termination letters and were asked not to come to work.
"On June 30, we were asked not to come for work. We request the State government to consider our plea on regularisation of our work," K. Vaitheswari, a nurse from Gudiyatham near Vellore told the daily.
With the authorities discharging the nurses from duties even before 3 months, they have approached higher authorities demanding regularization of the post. They submitted a plea seeking immediate redressal of their grievances by the government.
Last year several contractual nurses had approached the authorities pointing out the meager pay of contractual nurses who were also serving under the constant risk of exposure to coronavirus. Tamil Nadu MRB Nurse Association had also pointed out the discrepancy of pay between the contractual nurses of Andhra Pradesh and Tamil Nadu.
Source : with inputs