Complete Vision Loss after Laparoscopic Hysterectomy: Rare case reported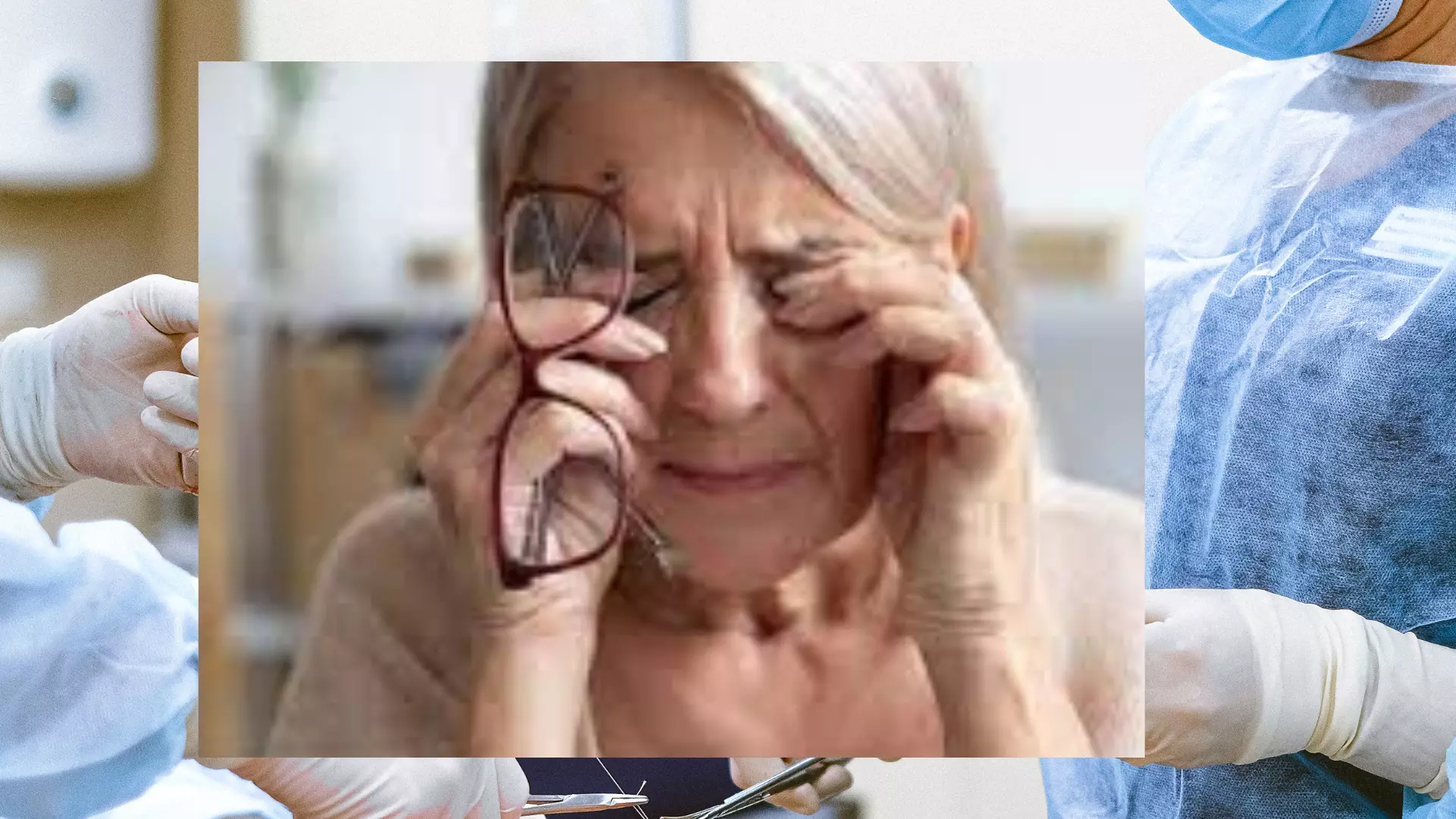 Perioperative vision loss (POVL) following nonocular surgery is a rare but devastating and unexpected complication with limited reports in the minimally invasive surgery literature.

Steven Radtke and team presented the case of a 34-year-old female who underwent an uneventful laparoscopic hysterectomy and suffered from complete blindness following the operation in Hindawi publication.
Case Presentation
A 34-year-old G6P4024 initially presented with symptomatic abnormal uterine bleeding and severe dysmenorrhea of three years duration. Based on her evaluation, which included a detailed history, pelvic exam, and ultrasound, endometriosis and adenomyosis were suspected. She had attempted medical management with multiple regimens without resolution of symptoms. Given that her quality of life was impaired to a significant degree, she opted for definitive surgical management and a laparoscopic hysterectomy was planned.
Her medical history was remarkable for anxiety, depression, and endometriosis. Previous surgical interventions included removal of a right breast lump, cholecystectomy with removal of a benign liver mass, and laser ablation of extensive pelvic endometriosis. She had no known drug allergies.
Her BMI was 39.1 kg/m2, and physical exam was remarkable for lower abdominal pain and mild tenderness to palpation. Exam and vitals were otherwise within normal limits.
An endometrial biopsy was performed as part of her evaluation, and it revealed proliferative endometrium with no hyperplasia or malignancy. Preoperative laboratory values were unremarkable.
She underwent a total laparoscopic hysterectomy, bilateral salpingectomy, and excision of deeply infiltrating endometriosis from the right pelvic sidewall. General anesthesia was induced with propofol and maintained with desflurane. She was in the dorsal lithotomy position on a gel pad with both arms tucked. The operation was uncomplicated. For laparoscopy, the abdomen was insufflated with carbon dioxide gas to a pressure of 15 mmHg. The total operating time was 172 minutes, out of which approximately 100 minutes were in the Trendelenburg position at an angle of 21 degrees. The estimated blood loss was 75 mL. She received approximately 1400mL of crystalloid solution during the case.
After surgery, the patient was transferred to the PACU for recovery. She reported feeling somewhat groggy, as well as moderate right shoulder discomfort. Her vital signs remained within acceptable range. Upon arrival to the surgical floor, approximately 4 hours postoperative, she became increasingly distressed, complaining that she was unable to see. A stroke code was activated, and she was immediately evaluated by the on-call neurology team. At this time, she reported no perception to light. She described only being able to "see" a white wall.
Her physical exam revealed normal strength and sensation in all extremities. Cranial nerves IIXII were intact. No focal neurologic deficits were found, and her pupils were equally reactive to light bilaterally. Optokinetic nystagmus was present. A stat CT of the head and neck was ordered and was negative for acute hemorrhage or ischemia.
Her visual symptoms remained unchanged overnight. The next morning her laboratory values were within expected range. She underwent a contrasted MRI of the brain which showed orbits within normal limits and an incidental finding of a 5×3 mm eccentric nonenhancing intrasellar cystic lesion in the left pituitary gland as well as scatter foci of T2/FLAIR signal hyperintensities in the subcortical and deep white matter of bilateral frontal lobes read as nonspecific findings in patients with chronic migraines. The radiologist acknowledged that the evaluation of the orbits was somewhat limited secondary to orthodontic hardware.
The patient was evaluated by the ophthalmology service. Their examination revealed a normal range of motion in both eyes, and pupils were equally round and reactive to light. Tonometry demonstrated a normal intraocular pressure of 18 mmHg in the left eye and 13 mmHg in the right. The lenses were clear, maculae flat, and periphery was within normal limits bilaterally. Her acuity of vision remained classified as no light perception. Outpatient follow up with neuroophthalmology and an inpatient psychiatry consult were recommended. They suggested a diagnosis of intracranial vs. factitious disease.
The psychiatry service examined her on the third day after surgery. Based on their evaluation, they could not rule out an organic cause for the blindness and recommended further evaluation by neurology and ophthalmology. They noticed some symptoms of anxiety and started her on duloxetine 20 mg daily.
Over the following days, her vision remained unchanged. She continued to describe a white wall and was unable to detect motion or light. Otherwise, she met all appropriate postoperative milestones from a gynecologic perspective.
Her vitals remained stable, and she was afebrile. Surgical pain was minimal, and laparoscopic port sites remained clean, dry, and intact. She was ambulatory with assistance and was voiding without difficulty. Laboratory values also remained stable. Given recent postoperative status, inflammation markers were not obtained.
A bilateral carotid Doppler was ordered on postoperative day 5 to evaluate for a possible embolic source or stenosis, but this was negative. She was able to sign her name on a piece of paper and touch her index fingers together when prompted to do so.
On postoperative day 7, given that her vision was not improving, a steroid taper trial was discussed. She was counseled on the potential risks and the fact that there was no clear evidence of a steroid responsive condition.
After agreeing to proceed, she received IV methylprednisolone for 3 doses separated by 6 hours each, tapered from 60 mg, to 40 mg, then 20 mg. She reported feeling "eye heaviness" during this time, but no changes in vision.
The following morning (postoperative day 8), she reported that she was able to perceive certain changes in light. This was confirmed on exam, where she was able to tell if a flashlight was moving in-front of her eyes. At this point, her visual acuity had improved to light perception only. During the night, the patient reported her vision had spontaneously returned. Acuity was blurry, but she was able to identify objects and movement.
She was discharged later that day with instructions to follow up in a week. At her postoperative visit in clinic, she noted that her vision continued to improve after discharge and was now resolved to her baseline. Her uncorrected Snellen eye exam was 20/63 for her left eye and 20/50 for her right.
The differential diagnosis considered included:
Ischemic Optic Neuropathy (ION)
Central Retinal Artery Occlusion (CRAO)
Nonorganic Vision Loss (NOVL)
During the evaluation of the presented patient, she was able to sign her name and touch her fingertips together without difficulty, which made the diagnosis of malingering less likely. A psychogenic cause for vision loss was considered.
POVL following nonocular surgery is a rare but devastating complication that can have significant physical and socioeconomic implications. Because of this, it should be considered a medical emergency, leading to a prompt multidisciplinary evaluation. The increasing number and complexity of cases performed via the minimally invasive approach may lead to a rise in complications related to long operating times in the Trendelenburg position. Awareness of the physiologic changes and potential impact this can have may prompt taking preventive measures that mitigate some of the risks.
Treating POVL as an emergency is of paramount importance given the severe implications the diagnosis can carry. A prompt multidisciplinary approach allows for rapid identification of potential etiologies and the development of a targeted treatment strategy.
Source: Steven Radtke, Elizabeth Florence, Alexander Clavijo, Linh Do, and Isabel Lopez; Hindawi Case Reports in Obstetrics and Gynecology
https://doi.org/10.1155/2021/6643703
Source : Hindawi Case Reports in Obstetrics and Gynecology