Antidepressants may improve sleep disturbances in women around menopause: Study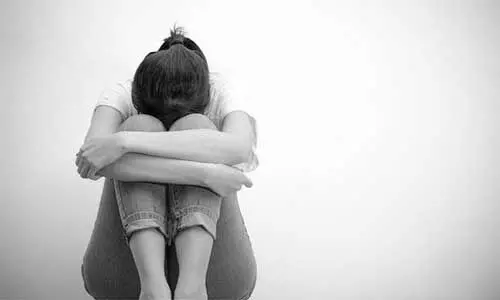 Researchers have recently found out that the efficacy of serotonergic antidepressants remained significant for women in perimenopausal and postmenopausal phase without a major depressive disorder.
The study is published in The Menopause.

Serotonergic antidepressants, including selective serotonin reuptake inhibitors (SSRIs) and serotonin–noradrenaline reuptake inhibitors (SNRIs), are recommended as first-line pharmacotherapy for major depression and generalized anxiety disorder. Depression and anxiety could heighten the perception of respiratory symptoms (such as dyspnoea) in COPD, and by better controlling altered mood, SSRI and SNRI drugs might theoretically indirectly improve respiratory health outcomes in COPD.
According to previous literature, the effects of hormonal treatment against menopausal sleep disturbances, the therapeutic role of antidepressants has not been systematically addressed. Hence, Cheng, Yu-Shian and colleagues from the Department of Psychiatry, Tsyr-Huey Mental Hospital, Kaohsiung Jen-Ai's Home, Kaohsiung City, Taiwan conducted this present study to evaluate the therapeutic benefit and safety of antidepressants in menopausal sleep disturbances.
The authors identified randomized controlled trials assessing the therapeutic effects of antidepressants against menopausal sleep problems. Studies that were clinical trials with placebo controls were included. Subgroup analyses were conducted according to a random-effects model. Analysis of seven eligible randomized controlled trials including a total of 1,949 perimenopausal and postmenopausal women showed the effectiveness of serotonergic antidepressants against sleep disturbances despite the small effect size.
The following findings were drawn-
The efficacy remained significantly better than that of placebo for postmenopausal women (Hedge g = 0.25, 95% CI = 0.04-0.45), participants with hot flashes (Hedge g = 0.18, 95% CI = 0.02-0.34), and those without diagnosis of major depressive disorder (Hedge g = 0.23, 95% CI = 0.06-0.40).
There was no difference in therapeutic benefit between sedating and nonsedating serotonergic antidepressants.
Besides, the dropout rate did not differ between antidepressant and placebo groups.
Therefore, the authors concluded that "that serotonergic antidepressant were effective against sleep disturbances in perimenopausal and postmenopausal women. The efficacy remained significant for women without a major depressive disorder. The dropout rates were also comparable between serotonergic antidepressants and placebo groups."
Source : The Menopause