COVID-19 infection not linked to adverse outcomes in pregnant women: JAMA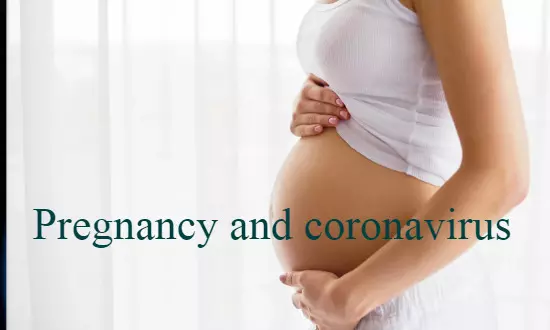 Dallas, Texas: A recent study has found that COVID-19 infection in pregnant women is not associated with adverse pregnancy outcomes. According to the study, published in the journal JAMA Network Open, placental abnormalities were not associated with disease severity and the frequency of hospitalization was similar to rates among non-pregnant women.
Published data has suggested that in women with coronavirus disease 2019 (COVID-19) there are increased placental abnormalities, hospitalizations and rare neonatal transmission. The aim of the study by Emily H. Adhikari, The University of Texas Southwestern Medical Center, Dallas, Texas, and colleagues evaluated the adverse outcomes associated with severe acute respiratory syndrome coronavirus 2 (SARS-CoV-2) infection in pregnancy and to describe hospital admission, disease progression, clinical management, placental abnormalities, and neonatal outcomes.
For the purpose, the researchers conducted an observational cohort study of maternal and neonatal outcomes among delivered women with and without COVID-19 infection during pregnancy. The study was conducted from March 18 through August 22, 2020, at Parkland Health and Hospital System (Dallas, Texas).
It included women who were tested for SARS-CoV-2 during pregnancy and delivered. 3374 pregnant women (mean [SD] age, 27.6 [6] years) tested for SARS-CoV-2 were delivered, including 252 who tested positive for SARS-CoV-2 and 3122 who tested negative. For placental analysis, the pathologist was blinded to illness severity.
The primary outcome was a composite of preterm birth, preeclampsia with severe features, or cesarean delivery for abnormal fetal heart rate among women delivered after 20 weeks of gestation. Maternal illness severity, neonatal infection, and placental abnormalities were described.
Key findings of the study include:
There were no differences in age, parity, body mass index, or diabetes among women with or without SARS-CoV-2. SARS-CoV-2 positivity was more common among Hispanic women (230 [91%] positive vs 2290 [73%] negative; difference, 17.9%; 95% CI, 12.3%-23.5%; P < .001).
There was no difference in the composite primary outcome (52 women [21%] vs 684 women [23%]; relative risk, 0.94; 95% CI, 0.73-1.21; P = .64).
Early neonatal SARS-CoV-2 infection occurred in 6 of 188 tested infants (3%), primarily born to asymptomatic or mildly symptomatic women.
There were no placental pathologic differences by illness severity.
Maternal illness at initial presentation was asymptomatic or mild in 95% women, and 6 of 3% women developed severe or critical illness.
6% of the women were hospitalized for the indication of COVID-19.
"These findings suggest that SARS-CoV-2 infection in pregnancy is not associated with adverse pregnancy outcomes," concluded the authors.
The study, "Pregnancy Outcomes Among Women With and Without Severe Acute Respiratory Syndrome Coronavirus 2 Infection," is published in the journal JAMA Network Open.
DOI: https://jamanetwork.com/journals/jamanetworkopen/fullarticle/2773105
Source : JAMA Network Open