Estrogen, hormone therapy lowers dementia risk in menopausal women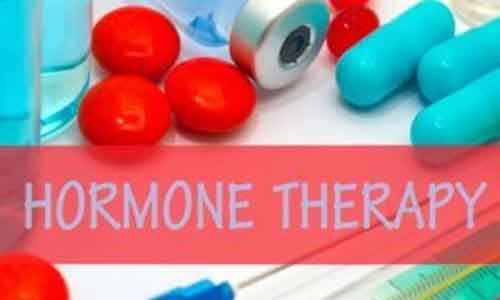 USA: Longer use of endogenous estrogen exposure (EEE) and hormone therapy (HT) in menopausal women leads to better cognitive function later in life, a recent study in the journal Menopause has suggested.
Alzheimer's dementia is becoming an increasing health burden. Despite the best efforts of the researchers, the etiology of AD remains unknown and there are no effective treatments for the disease. Thus, identifying effective preventive measures would be a critical issue.
The prevalence of Alzheimer's disease (AD) is higher in women -- about two-thirds of AD cases occur in women. This could be influenced by a decrease in the levels of female sex hormone estrogen as women age. Joshua Matyi, Department of Psychology, Utah State University, Logan, UT, and colleagues set out to examine the association between estrogen and cognitive decline in over 2,000 older adult women in a 12-year population-based study in Cache County, Utah.
The researchers used data from a prospective cohort study of cognitive function and aging conducted in Cache County, Utah. It involved 2114 women (baseline age, ≥65, 99% white, mean years of education, 13). The women were dementia-free at baseline and completed a women's health questionnaire, asking questions regarding the reproductive history and hormone therapy.
Key factors included estimated lifetime exposure to estrogen, both endogenous (years of ovulation) and exogenous (years of menopausal hormone therapy), as well as the timing of initiation of HT. Estrogen exposure was analyzed relative to cognitive status based on a modified Mini-Mental State Examination (conducted during 3 triennial waves over 12 years of follow-up). Covariates included education level, APOE genotype, exercise, overall health, body mass index, depression status, type of HT, and age
Key findings of the study include:
EEE was positively associated with cognitive status.
The longer duration of HT use was positively associated with cognitive status and interacted with age; older women had greater benefits compared with younger women.
The timing of HT initiation was significantly associated with 3MS, with higher scores for women who initiated HT within 5 years of menopause compared with those initiating HT 6-or-more years later.Menopause
"Longer duration of both endogenous estrogen exposure and HT use were associated with the prevention of age-related cognitive decline. Starting HT within 5 years of menopause onset was associated with better late-life cognitive function compared with delayed initiation of HT," wrote the authors.
The study, "Lifetime estrogen exposure and cognition in late life," is published in the journal Menopause.
Source : Menopause