Fruit consumption during pregnancy may improve cognition in offsprings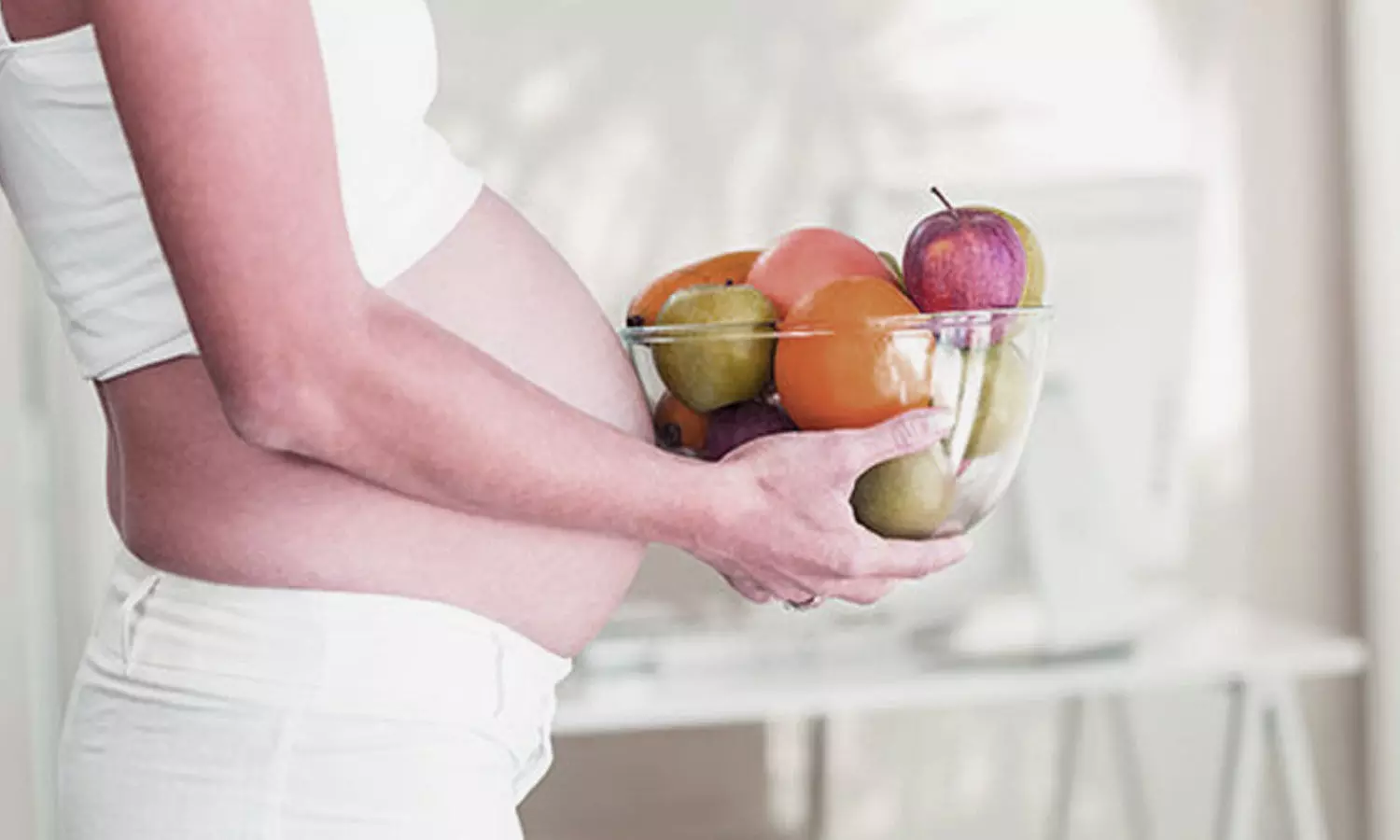 Prenatal fruit consumption has been linked to improved cognition in offsprings in a new study.
Canada: A healthy diet during gestation is an imperative factor for proper neural formation and subsequently brain development. For instance, prenatal folic acid supplementation has significantly reduced the incidence of neural tube defects in humans. Conversely, dysregulation in carbohydrate metabolism can lead to functional and even structural defects in progeny.
Scientists at the University of Alberta conducted a study to demonstrate the link between cognition enhancement in progeny with the consumption of fruits during pregnancy.
"Our research followed up on results from the original CHILD Cohort Study, which found that fruit consumption in pregnant mothers influences infant measures of cognition up to one year after birth, states Claire Scavuzzo, co-lead author of the study and postdoctoral researcher in the Faculty of Science's Department of Psychology."Although the findings from this study were exciting, they could not establish that fruit consumption, rather than other factors, caused the improvements on infant cognition." she added.
In order to settle the record and determine if the fruit was truly the factor influencing infant cognition, scientists began a study with the goal to replicate the effects in an experimental mammalian model, the Sprague Dawley rats. The following are the key findings reported in the study.
• The offspring of pregnant rat dams exposed to a diet enriched with fruit (specifically orange and tomato-juice) during gestation exhibited moderately enhanced memory performance on both the circular water maze and cued fear memory tasks.
• No evidence for any advantage of learning in either of these tasks for this group were found. This suggests that prenatal fruit exposure confers some benefits in processes unique to memory (i.e, consolidation) and not in learning per se.
• Prenatal fruit juice-treated rat offspring, memory (and to a lesser extent, learning) is insensitive to sucrose supplementation but likely more sensitive to the other nutrients present in the fruit juice.
• Lycopene and fructose are important nutrients contributing to the beneficial effects as observed in the study.
•It is possible that not only the combination of nutrients for a given fruit alone but the combination of nutrients present in more than one fruit work synergistically as an "entourage effect".
• In translating our results to humans, we suggest that the fruit mediated effects reported herein are related to gestational fruit consumption throughout the first and second trimester in human gestation, and further studies of fruit effects on late pregnancy in humans may be better modeled with post parturition fruit juice supplementation to rat dams.
"Future experiments should aim to determine which specific stage of brain development is important for the benefits of prenatal fruit juice observed here" concluded the researchers.
For further reading click on the following link,
Source : University of Alberta