Multidrug-resistant tuberculosis linked with adverse maternal and perinatal outcomes: Study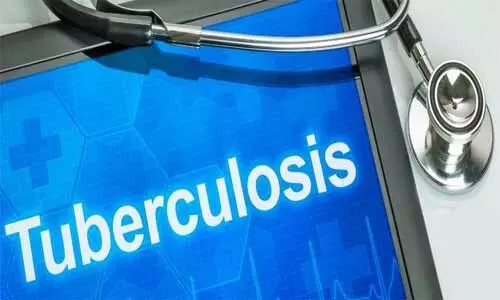 Pregnant women with multidrug-resistant tuberculosis (MDR-TB) are believed to be at higher risk of adverse maternal and fetal outcomes, arising as a result of the disease process or due to side effects related to the use of second-line drugs. The rate and severity of these adverse outcomes can be reduced by early diagnosis and appropriate treatments.

However, the diagnosis and treatment of MDR-TB are challenging particularly during pregnancy because TB symptoms may overlap with physiologic dyspnea in pregnancy, the presentation of TB may be atypical or extra-pulmonary, and there may be reluctance by health professionals to providing timely pharmacologic therapy by fear of causing fetal harm.
The management of MDR-TB requires the use of first- and second-line anti-TB drugs and the safety of second-line TB medication in pregnant women is less known. As pregnant women have generally been excluded from experimental studies due to safety concerns, the safety and effectiveness of second-line TB medications have not been well studied. The current World Health Organization (WHO) MDR-TB treatment guidelines recommended an individualized regimen for the treatment of MDR-TB in pregnant women.
A systematic review carried out by Kefyalew Addis Alene etal aimed to assess the impact of MDR-TB and its medications during pregnancy on maternal, neonatal, and fetal complications, such as maternal morbidity, maternal mortality, preterm birth, LBW, small for gestational age (SGA), severe growth restriction, stillbirth, abortion, congenital anomalies, and neonatal mortality.
A systematic review was conducted following the Preferred Reporting Items for Systematic Reviews and Meta-analyses (PRISMA) guidelines. The systematic review included both perinatal adverse outcomes, and maternal morbidity and mortality. The PubMed, Scopus, and Web of Science databases were searched from earliest to February 2020. Records were screened based on pre-defined selection criteria and assessed for quality by two independent reviewers. A meta-analysis was performed using the random-effects model to calculate pooled prevalence for each outcome.
Of the 72 records identified, 12 included in the systematic review and meta-analysis, consisting of 174 pregnant women with MDR-TB and 110 adverse outcomes. Maternal death, pregnancy loss, preterm birth, and low birthweight were the most common maternal and perinatal adverse outcomes reported in the studies.
The overall prevalence of maternal death rate was 7.5% (95% CI: 3.2%, 12.8%). Whereas, the pooled prevalence of pregnancy loss (including abortion and stillbirth) was 10.6% (95% CI: 6.0%, 16.3%). While the preterm birth weight pooled prevalence rate was 12.9% (95% CI: 0.0%, 38.0%), the weighted pooled prevalence rate for LBW was 23.7%.
The systematic review highlighted that adverse maternal and fetal outcomes were found to be highly prevalent among pregnant women with MDRTB. The most common types of adverse birth outcomes that have been reported in the existing literature were maternal death, pregnancy loss, preterm birth, and LBW
The high prevalence of maternal death in pregnant women with MDR-TB may also suggest the importance of integrating MDR-TB programs with reproductive health services, especially in countries of high MDR-TB burden and pregnancy-related mortality. This means that interventions focusing on reducing maternal death may need to consider MDR-TB as one of the potential risk factors. On the other hand, maternal care services could be considered as an important platform to provide early diagnosis, appropriate treatment, and close follow-ups of MDRTB. Given both limited access to contraception in many low-and middle-income countries and the interaction between some TB drugs and oral contraceptives, providing highly effective contraception such as intrauterine devices (IUDs) to women of reproductive age who are treated for MDR-TB is important.
The high burden of adverse birth outcomes among pregnant women with MDR-TB may suggest that MDR-TB can be considered as a recognised cause of maternal and fetal complications. The findings highlight the need for high quality sexual, reproductive, and prenatal care for women with MDR-TB. However, the evidence found was based on limited studies with low statistical power and quality. Therefore, well-designed prospective cohort studies are urgently required to validate these findings.
Source: https://doi.org/10.1111/1471-0528.16573
Source : Bristish Journal of Obstetrics Gynecology