No link between maternal flu vaccination and autism, finds study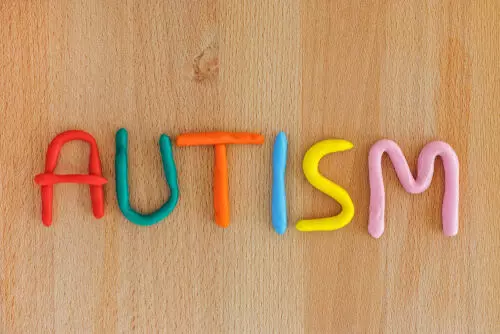 In the latest study, published in the Annals of Internal Medicine, no link was found between maternal H1N1 flu vaccination during pregnancy—including in the third trimester—and the risk for autism spectrum disorder (ASD) in children.

Autism spectrum dysfunction is a serious neurodevelopmental youth dysfunction characterized through impaired communique, loss of social talents, and repetitive conduct. The illness has its onset in youth.
Whilst some researchers point out that influenza vaccination throughout being pregnant protects in opposition to morbidity in each the girl and her offspring, the long-term dangers of H1N1 vaccination throughout fetal existence have now not been tested intimately.
Two recent studies had been unable to rule out an association between maternal H1N1 vaccination and ASDs, but this is the largest and most comprehensive study to look at the exposure and risk.
Researchers from Karolinska Institute, related vaccination information in pregnant girls from seven Swedish healthcare areas in 2009-2010 to the Swedish Scientific Beginning Check-in and the Swedish Nationwide Affected person Check in to spot autism-spectrum dysfunction within the offspring.
The study was conducted at the Karolinska Institute in Sweden, where researchers looked at 39,726 infants with prenatal exposure to the vaccine (13,845 during the first trimester), and 29,293 unexposed infants born in 2009 and 2010. During a follow-up of more than 6 years, the researchers found that 394 (1.0%) vaccine-exposed and 330 (1.1%) vaccine-unexposed children had a diagnosis of ASD.
Results from the study brought forth the following facts.
· Mean follow-up was 6.7 years in both unexposed and exposed children.
· During follow-up, 394 (1.0%) vaccine-exposed and 330 (1.1%) unexposed children had a diagnosis of ASD.
· In adjusted analyses, prenatal exposure to H1N1 vaccination was not associated with a later diagnosis of ASD (adjusted HR [aHR], 0.95 [95% CI, 0.81 to 1.12]) or AD (HR, 0.96 [CI, 0.80 to 1.16]).
· The 6-year standardized cumulative incidence difference between the unexposed and exposed children was 0.04% (CI, −0.09% to 0.17%) for ASD and 0.02% (CI, −0.09% to 0.14%) for AD.
· Restricting the analysis to vaccination in the first trimester of pregnancy did not influence risk estimates (aHR, 0.92 [CI, 0.74 to 1.16] for ASD and 0.91 [CI, 0.70 to 1.18] for AD).
"Our null findings are important since some people have suspected that vaccinations could cause autism, and the anti-vaccine movement seems to be growing in the Western world," said lead author, Jonas F Ludvigsson, MD, professor at the Department of Medical Epidemiology and Biostatistics, Karolinska Institute, in a press release.
For the full article click on the link: https://doi.org/10.7326/M20-0167
Primary source:Annals of Internal Medicine
Source : Annals of Internal Medicine