Prenatal aerobic exercise may improve fetal cardiac function, finds study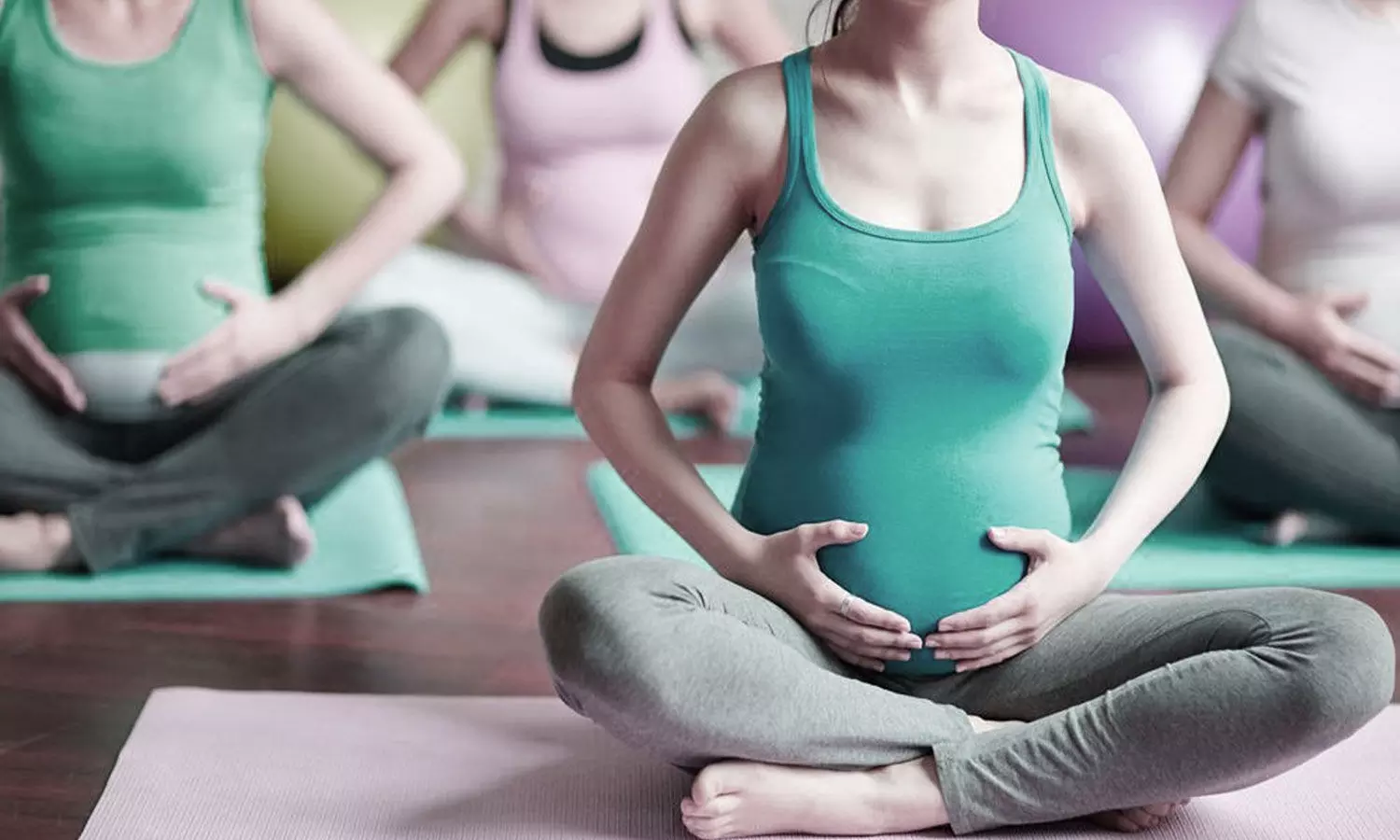 Significant differences in fetal LV cardiac outflow was observed with greater aortic valve peak velocity among fetuses of aerobically-trained pregnant women.
US: Brain development begins in utero and continues throughout adolescence. During this developmental process, the brain can be affected both positively and negatively by internal and external factors like maternal deprivation in early developmental periods has been linked to neuropsychiatric disorders later in life, including anxiety disorders, depression, and drug abuse.
Conversely, exercise enhances learning and memory, facilitates recovery after brain injury and can prevent cognitive decline associated with aging. In addition, findings have shown that maternal exercise during pregnancy can enhance learning and also reduce anxiety-like behavior in the offspring. Currently recommended weekly levels of 150 minutes of moderate-intensity maternal aerobic exercise may hold long-term benefits for offspring during pregnancy.
Researchers at the East Carolina University conducted a study to assess the effects of supervised prenatal aerobic exercise at recommended levels on fetal cardiac function and outflow in the 3rd trimester of pregnancy. Prospective, nonblinded, 2-armed randomized controlled exercise intervention trial between 2015 and 2018 was done and published in the American Journal Of Obstetrics & Gynecology MFM.
The study included pregnant woman with the following criteria:
• <16 weeks gestation,
• singleton pregnancy,
• aged 18 – 40 years,
• body mass index of 18.5 kg/m2 - 34.99 kg/m2,
• physician clearance letter for exercise participation.
The patient cohort consisted of a supervised aerobic exercise group (n=68) or a nonexercising control group (n=60). Between 34-36 weeks gestation, a fetal echocardiogram was performed to assess fetal cardiac function including fetal heart rate, right and left ventricular stroke volume, stroke volume index, cardiac output, cardiac output index, and cardiac outflow including pulmonary and aortic valve diameters, peak flow velocity, and peak flow velocity-time integral (VTI).
The key results were:
Compared with women who did not exercise, aerobic exercise improved fetal right- and left-side cardiac outflow parameters:
o For right-ventricular cardiac function, increases in:
 Stroke volume (P=.001),
 Stroke index (P=.003),
 Cardiac output (P=.002),
 Cardiac index (P=.006),
 Pulmonary valve VTI (P=.02), and
 Pulmonary diameter (P=.02).
• Prenatal exercise did not appear to affect right- or left-side cardiac function parameters.
For further reading click on the following link,
Source : American Journal Of Obstetrics & Gynecology MFM