Restless leg syndrome more prevalent during pregnancy, with ethnic variations: Study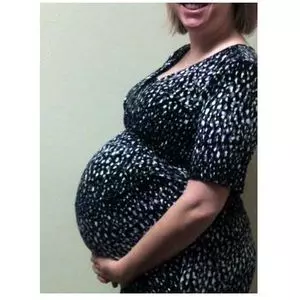 According to a recently published study findings in Neurology, incidence of restless leg syndrome ,or RLS in pregnancy was high and differed by race/ethnicity, which specifically accounted for by differences in other risk factors, such as age, parity, and nutritional factors.

Restless legs syndrome (RLS) is a neurological sensorimotor disorder that causes an uncontrollable urge to move the legs due to uncomfortable sensation. Previous studies have demonstrated prevalence of RLS in pregnant women (~20%) is much higher than that of 2-10% in the general population . RLS in pregnancy has also been associated with RLS risk after pregnancy , some gestational complications and adverse birth outcomes.
However, few studies have examined RLS risk by race/ethnicity within the same population.
To bridge this gap,Researchers under Muzi Na, from Department of Nutritional Sciences, The Pennsylvania State University undertook the recent study to determine whether the incidence and risk factors of RLS in pregnancy differ by race/ethnicity,also estimated relative risks of demographic, socioeconomic, and nutritional factors in association with risk of any incident RLS in pregnancy in a cohort of 2,704 health pregnant women without prior RLS.
The study was based on data from the Eunice Kennedy Shriver National Institute of Child Health and Human Development (NICHD) Fetal Growth Studies – Singletons (2009-2013), which was a multicenter, multiracial prospective cohort of pregnant women without major chronic diseases before pregnancy . Briefly, a total of 2,802 women aged between 18-40 years were recruited between 8-13 weeks' gestation from 12 US clinical centers. Women's gestational dating based on the last menstrual period was confirmed by dating based on ultrasound screening.
Women reported their prior and current RLS symptoms at enrollment (8-13 weeks) and their current RLS symptoms at five subsequent visits at gestational weeks 16-22 (visit 1), 24-29 (visit 2), 30-33 (visit 3), 34-37 (visit 4), and 38- 41 (visit 5).
On data analysis, the following key facts emerged.
The cumulative incidence of RLS in pregnancy was 18.1% for all women, 20.3% for whites, 15.4% for blacks, 17.1% for Hispanics, and 21.1% for Asians.
Among Hispanic women, older age (RR (reference≤25y): 25-35y, 1.51; 95%CI, 1.05, 2.16; ≥35y, 1.58; 95%CI, 0.93, 2.68), iron deficiency anemia (RR (reference=no): yes, 2.47; 95%CI, 1.31, 4.64), and greater total skinfolds of the sub-scapular and triceps sites, independent of BMI, (RR (reference quartile 1): quartile 5, 2.54; 95%CI, 1.30, 4.97; ptrend = 0.01) were associated with higher risk of RLS, while multiparity was associated with a lower risk (RR (reference=nulliparity): 0.69; 95%CI, 0.50, 0.96).
In Black women, greater skinfolds and waist circumference were associated with higher risk of pregnancy RLS, though the trends were less clear.
"In this multiethnic cohort of pregnant women without major chronic diseases before pregnancy in the U.S., we have documented an overall incidence of new onset of RLS in pregnancy of 18% and the trajectory of RLS incidence from first trimester to near delivery. RLS incidence in pregnancy differed by race/ethnicity, which were likely accounted for by differences in distributions of other risk factors, such as age, prepregnancy BMI, and parity. Further, our findings identified subcutaneous fatness as a potential novel risk factor of new onset of RLS in pregnancy independent from overall adiposity. Future studies to understand the pathophysiologic mechanisms underlying the findings are warranted."concluded the team.
For full article, follow the link: https://doi.org/10.1212/WNL.0000000000011082
Primary source:Neurology
Source : Neurology