Vacuum induced device effectively controls post partum hemorrhage, reports study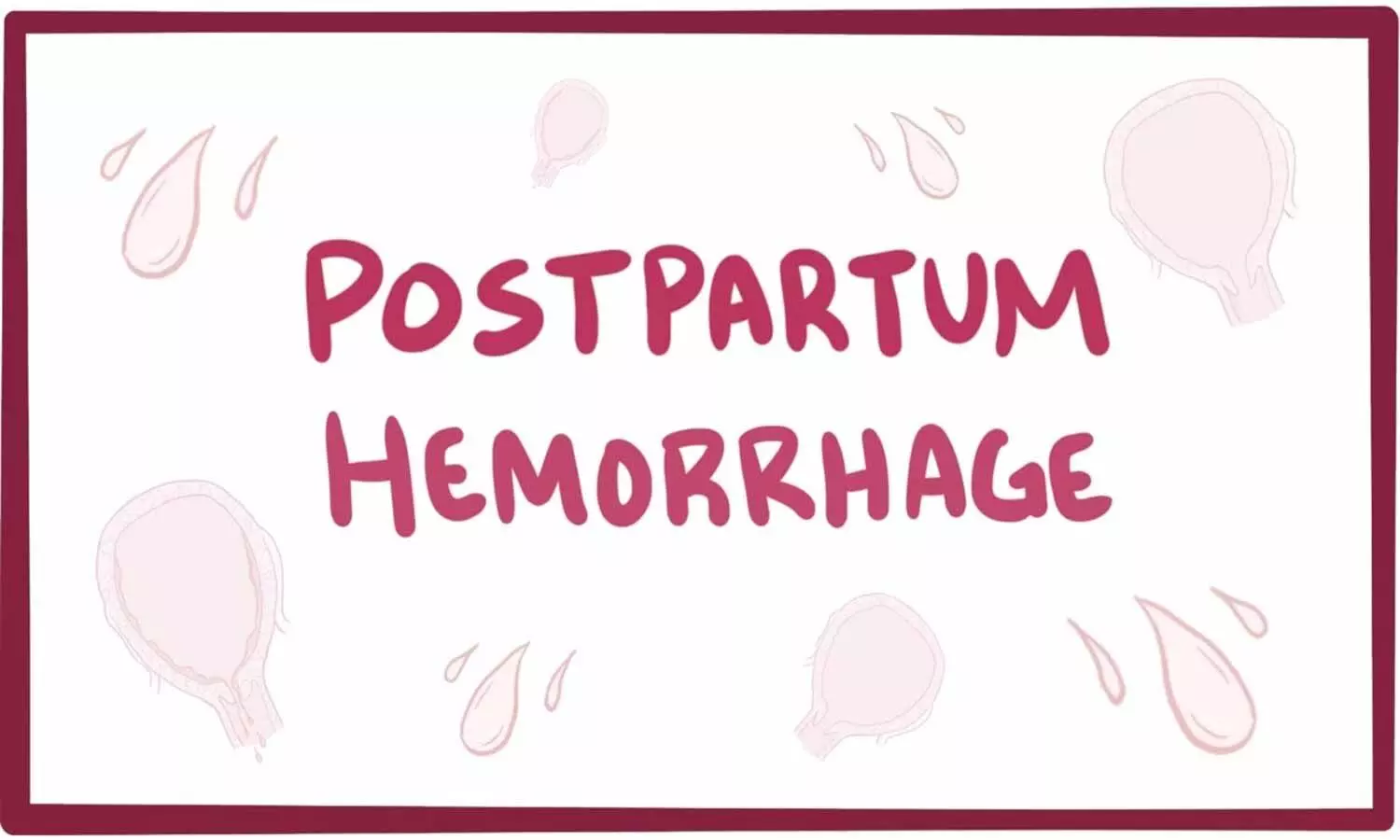 Postpartum hemorrhage is the leading cause of maternal mortality worldwide. In Africa and Asia, where most maternal deaths occur, postpartum hemorrhage accounts for more than 30% of all maternal deaths.

The traditional definition for primary postpartum hemorrhage is blood loss from the genital tract of greater than 500 mL or that which causes hemodynamic changes within 24 hours of the birth of a neonate. Immediate emergency management decides the prognosis of such situations.
A recent study has suggested the successful use of Intrauterine Vacuum-Induced Hemorrhage-Control Device for rapid treatment of postpartum hemorrhage, based on clinical trial results.
The findings have been published in Obstetrics & Gynecology.
Researchers, under D'Alton, from the Columbia University Irving Medical Center, New York, undertook a study to evaluate the effectiveness and safety of an intrauterine vacuum-induced hemorrhage-control device for postpartum hemorrhage treatment.
The research team designed a multicenter, prospective, single-arm treatment study of the novel intrauterine device that uses low-level vacuum to induce uterine myometrial contraction to achieve control of abnormal postpartum uterine bleeding and postpartum hemorrhage. It was undertaken at 12 centers in the United States.
The primary effectiveness endpoint was the proportion of participants in whom the use of the intrauterine vacuum-induced hemorrhage-control device controlled abnormal bleeding without requiring escalating interventions.
The primary safety endpoint was the incidence, severity, and seriousness of device-related adverse events. Secondary outcomes included time to bleeding control, rate of transfusion, and device usability scored by each investigator using the device.
107 participants enrolled with primary postpartum hemorrhage or abnormal postpartum uterine bleeding.
On data analysis, the following results emerged.
106 received any study treatment with the device connected to a vacuum, and successful treatment was observed in 94% (100/106, 95% CI 88–98%) of these participants.
In those 100 participants, definitive control of abnormal bleeding was reported in a median of 3 minutes (interquartile range 2.0–5.0) after connection to vacuum.
Eight adverse events deemed possibly related to the device or procedure were reported, all of which were outlined as risks in the study and all of which resolved with treatment without serious clinical sequelae.
Transfusion of 1–3 units of red blood cells was required in 35 participants, and five participants required 4 or more units of red blood cells.
The authors observed that the intrauterine vacuum-induced hemorrhage-control device as easy to use (98%) and would recommend it (97%).
'Intrauterine vacuum-induced hemorrhage control may provide a new rapid and effective treatment option for abnormal postpartum uterine bleeding or postpartum hemorrhage, with the potential to prevent severe maternal morbidity and mortality." the team wrote.
Source: Obstetrics & Gynecology
For the full article follow the link: 10.1097/AOG.0000000000004138
Source : Obstetrics & Gynecology