Odisha: AIIMS Bhubaneshwar gets a new director, Dr Gitanjali Batmanabane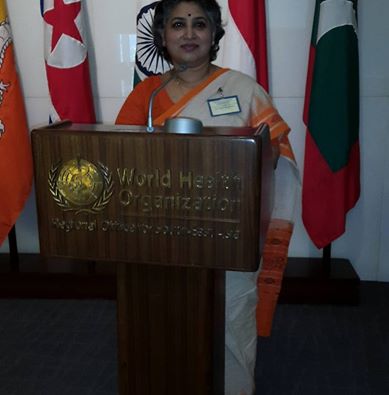 Bhbaneshwar: As the present director  of AIIMS Bhubaneshwar, Dr Ashok Mohapatra will be reverting back to Delhi as the head of Neurosurgery and Clinical Neurology departments, Dr Gitanjali Batmanabane will be joining as the new director for the institute.
She is presently is serving as the Professor and HOD of Pharmacology department of JIPMER, reports 
odishasuntimes
. Along with her post at JIPMER, she also served for the WHO between 2010-12
"I have to look at the medical education part and what else course we can start. May be new post graduate courses. In the hospital services side, we need to prioritize main areas in which we can excel. So we will have to finalize something, what we want to become, perhaps the best in India. So I believe that the present director of AIIMS-Bhubaneswar has given it a great head start and that has to be strengthened and working from a position of strength we have to see how much forward we can go," said Dr. Batmanabane speaking to a local television channel in the city.