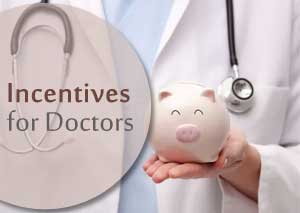 Bhubaneswar: The Odisha government has announced special incentives for doctors under Odisha Medical Health Services Cadre — a step, it believes, would help retain highly qualified health practitioners in the state.
Chief Minister Naveen Patnaik approved a proposal to this regard today.
As per the decision, the doctors with super specialization from medical colleges recognised by the Medical Council of India will get an incentive of Rs 30,000 per month while postgraduate physicians will receive Rs 20,000 a month.
Similarly, doctors with postgraduate diploma, recognised by the Odisha government, will receive Rs 10,000 a month, an official said.
"This will be over and above those like location-based incentives," the official said adding that these benefits are not linked to any post and purely based on qualification.
last year, the state government had decided to extend monetary benefits to doctors posted in the new medical colleges in Odisha.
To retain medical professionals at their places of posting, the government had announced 100 per cent incentives for the medicos posted in KBK (Kalahandi-Bolangir-Koraput) and KBK-plus region (Zone -I) and 25 per cent for those appointed in medical colleges in other areas located at least 100 km from medical colleges (Zone-II) set up prior to 2017.
As per the decision, the financial incentive for a professor was Rs 1.25 lakh while an associate professor would get Rs 1 lakh and an assistant professor Rs 50,000 a month in Zone I.
Similarly, a professor posted in Zone II area will get an incentive of Rs 35,000, an associate professor will receive Rs 25,000 and an assistant professor will get Rs 15,000 per month.
0 comment(s) on Odisha Incentives: PG doctors to get additional Rs 20,000 pm, Super Specialists Rs 30,000 pm