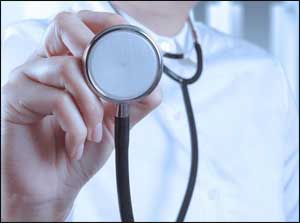 Bhubaneswar:  The Odisha cabinet today enhanced the budget outlay of various health projects being implemented in the state in view of several new initiatives incorporated under the schemes.
Briefing newsmen after the cabinet meeting, Chief Secretary A P Padhi said the budgetary allocation for Sishu Abong Matru Mrutyahara Purna Nirakaran Yojana implemented in the state has been enhanced from Rs. 21141.69 lakh to Rs.39829.59 lakh.
Similarly, the outlay of Swasthya Sahay over a period of five years from 2017-18 to 2021-22 has been revised and enhanced from Rs.6622.82 lakhs to Rs.51741.778 lakh due to inclusion of various new activities under the scheme.
................................ Advertisement ................................
Read Also: Odisha CM announces Free Healthcare Services under BSKY from Feb 1
................................ Advertisement ................................
The cabinet, Mr.Padhi said, also enhanced the requirement for providing free diagnostic including free health care services for all types of patients at health facilities under the Biju Swasthya Kalyan Yojana to Rs.757750.75lakh due to additional requirement of fund to the tune of Rs.7191.19 lakh.
The Chief Secretary said the cabinet decided to introduce Bike Ambulance as an alternative patient transport model where 102/108 ambulance or any four wheeler vehicles cannot reach due to difficult terrain in the state.
The Bike Ambulance, he said would be made operational in selected difficult areas across the state to ensure free referral transport services for pregnant women and sick infants so as to improve the institutional delivery and prompt treatment of sick infants.
Mr. Padhi said the cabinet accorded permission to the Health and Family Welfare department to sub lease its allotted land in favour of private partners under the Public Private Partnership mode for the establishment of Affordable health Care Projects.
Read Also: Odisha: 1.82 crore people availed healthcare service under BSKY
Author Details
Medical Dialogues Bureau consists of a team of passionate medical/scientific writers, led by doctors and healthcare researchers.  Our team efforts to bring you updated and timely news about the important happenings of the medical and healthcare sector. Our editorial team can be reached at editorial@medicaldialogues.in. Check out more about our bureau/team here
................................ Advertisement ................................
0 comment(s) on Odisha cabinet enhances budgetary allocation of three health projects