Odisha CM launches Biju Swasthya Kalyan Yojana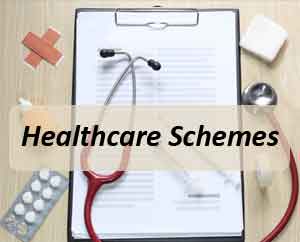 Bhubaneswar: Celebrating the 72nd Independence Day, the state of Odisha launched its health welfare scheme aimed at benefiting 70 lakh families.
Chief Minister Naveen Patnaik announced the start of Biju Swasthya Kalyan Yojana (BSKY), an universal health coverage scheme, in the state from today while unfurling the national flag at Mahatma Gandhi Road here during a drizzle.
The state government had earlier made it clear that BSKY is not an insurance, but an assurance to the people for a better health service in which secondary and tertiary cashless health care assistance will be provided up to Rs 5 lakh per family per annum.
Describing peace, infrastructure development, social security and empowerment of people as essential for progress, the chief minister said the state must move further on the track of development.
"Therefore, I have been stressing on the development of farmers, women and youth who are being given loans at 1 per cent interest," he said.
Patnaik said the state Government is focusing on the welfare of all sections of the society as part of its social security programmes, he said.
Undeterred by downpour triggered by a low pressure, people joined the celebrations with enthusiasm across the state. However, children were unable to participate in the events in view of adverse weather.
The government had asked the district collectors to ensure that children are kept away from the ceremonial parades in view of the IMD's forecast of heavy rain and lightning. An instruction was also given to avoid cultural and sports activities on the occasion.
All the ceremonial parades in the state were restricted to participation by the police and paramilitary personnel only.
In view of a boycott call by Maoists in some areas of the state, an alert had been sounded and police force had been put on strict vigil particularly in districts such as Malkangiri, Rayagada, Koraput, Kandhamal, Kalahandi, Balangir and Gajapati.
Elaborate security arrangements were made for smooth and peaceful Independence Day celebrations across the state, Director General of Police R P Sharma said.