Odisha emerges as lead performer in full immunization coverage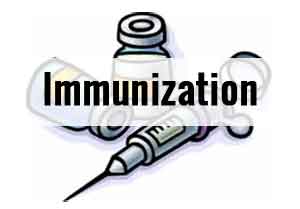 Bhubaneswar: With 84 percent coverage of full immunization, Odisha has emerged as a lead performer in the country in immunization coverage of children and pregnant women at national level.
A high level review meeting held here recently and chaired by state chief secretary A P Padhi revealed that the full package immunization coverage in 29 districts was found more than 84 percent.
Review showed that as per National Family Health Survey-4 (NFHS4) of 2015-16, full immunization coverage in Odisha was around 79 percent against the national average of 62 percent. The achievement of the State further scaled up to around 84 percent in the Integrated Child Health & Immunization Survey (INCHIS) of 2016.
Reviewing the programme, Mr Padhi directed the health & family welfare department to ensure 100 per cent immunization coverage of all children and pregnant women on headcount basis in the districts where IMR and MMR rate was found high.
He also asked the department to expedite the primary health care network programme in all Urban Local bodies. It was decided to deepen the activities under Intensified Mission Indradhanush (IMI) in one district and one ULB namely Ganjam and Bhubaneswar Municipal Corporation because of comparatively less immunization coverage in these areas.
A Head Count Survey in all blocks of Ganjam districts and Bhubaneswar Municipality will be taken up for identification of the children and pregnant women who missed one or other immunization out of the total package of full immunization.
It may be pertinent here to mention that next to Kerala, Odisha is the only State form where only one district and one ULB have been taken up under the mission.
Odisha was among lead performing States in Pulse Polio immunization campaign launched in 1995, Hepatitis-B programme implemented in 2011, Pentavalent vaccination and Maternal & Neonatal Tetanus Elimination (MNTE) programme in 2015 and Injectable Polio Immunization drive introduced in 2016. The meeting decided to start Missile Rubella (MR) campaign from January, 2018 in the State.