Odisha government launches free injectable contraceptives programme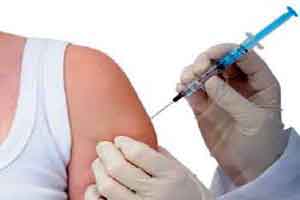 Bhubaneswar: The Odisha government has launched a free injectable contraceptive initiative called Antara programme. This was done with an aim to strengthen the family-planning programme in the state.
The drive launched by the state's Health and Family Welfare department will also help those women who are unable to convince their partners to use a contraceptive.
"This contraceptive is highly effective, very convenient, tested and tried as a very safe method of family planning. It is in use in more than 130 countries around the world," Health and Family Welfare Secretary P K Meherda said at the launch of the Antara Programme.
Preparatory activities like the orientation of district teams and training of counsellors to roll out injectable contraceptive have been completed. Moreover, United Nations Population Fund (UNFPA) is providing technical support in rolling out the injectables in the state.
The injectable contraceptive is supposed to be used within a week from the day a woman's menstrual cycle starts. Currently, injections are available for free at public health facilities. It may help reduce the maternal mortality rate and infant mortality rate in the state. It has to be taken once in every 3 months, officials said.
Providing more contraceptives choices is the fulcrum of the family planning programme. Evidence of contraceptive method mix has shown that with the addition of a single new method there is a linear increase of MCPR (Modern Contraceptive Prevalence Rate) by 3.4 per cent, they said.
Promoting informed choices and voluntary decision making among eligible clients has been the mainstay of family planning programme as per the mandate of Vision FP2020. Odisha government is undertaking several measures to adhere to this principle, officials said.