Odisha: Govt to build six hospitals in Bhubaneswar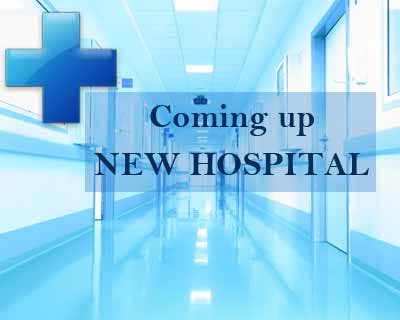 Bhubaneswar: The Empowered Committee on Infrastructure (ECI) of Odisha government cleared four project proposals, including the construction of six hospitals and low-cost houses for Economically Weaker Section (EWS) in the capital city.
The state government will build one speciality hospital and five secondary-care hospitals through the public-private partnership model.
"The private partner will invest Rs 424 crore in the project to build six hospitals with a total of 800 beds. While the speciality hospital will have 500 beds, the other hospitals, to be set up across Bhubaneswar, will have 300 beds," said ECI Chairman P.K. Jena.
Out of the 800 beds, 359 beds will be exclusively reserved for the poor patients who will be treated at subsidised rates, he added.
Similarly, 1,300 low-cost houses will be built for the Economically Weaker Sections (EWS) of the society in the capital city with a cost of Rs 92 crore in 30 months, said Bhubaneswar Development Authority (BDA) vice-chairman Krishan Kumar.
The ECI also approved setting-up of 23 rice storage warehouses in the state and plying of town buses in Balasore town.