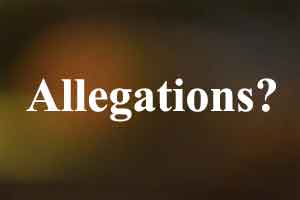 Cuttack: A male patient alleged that he was beaten up by a senior doctor of the nephrology department in the state-run SCB Medical College here as he had also consulted a junior doctor of the department.
The patient, who belongs to the BPL category and is a native of Bargarh district, said he was under the treatment of the senior doctor for the past four months and had been getting medicines from the Odisha State Treatment Fund.
He said that he had consulted the junior doctor on duty at the OPD during the day after procuring an outpatient ticket. This had angered the senior doctor, who, he alleged, slapped and kicked him.
The senior doctor also tore his outpatient ticket, the man claimed and added that he had informed the hospital superintendent Shyama Kanungo of the incident.
The man's allegations were denied by the senior doctor.
Kanungo confirmed that she has received the complaint.
0 comment(s) on Odisha: Man alleges being beaten up by senior doctor of SCB Medical College